Lexis® Hotel Management Team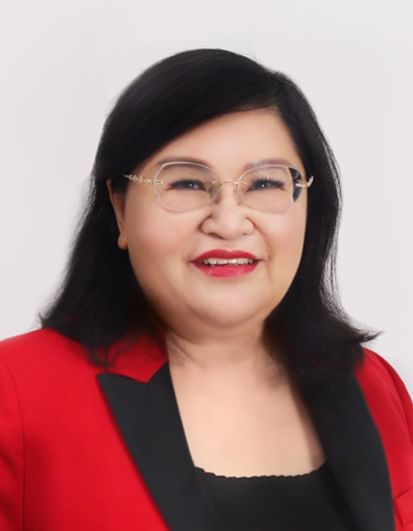 PRESIDENT


DATO' PROF. MANDY CHEW SIOK CHENG

Dato' Prof. Mandy Chew Siok Cheng is a seasoned and highly accomplished hotelier with a trailblazing career spanning over 30 years in the hospitality industry. Currently serving as the President, Director & Founder of Lexis Hotel Group, she oversees a collection of prestigious hotels and resorts in Malaysia. Her profound knowledge and expertise have propelled the group to establish a strong presence and become a premier niche brand in the industry.

A distinguished graduate from the University of Malaya, Dato' Prof. Mandy Chew holds a Bachelor of Economics (Hons) degree, majoring in Business Administration. With a strong foundation in business administration, Dato' Prof. Mandy Chew became an influential figure within the Malaysian Association of Hotel Owners (MAHO), serving as an honourable auditor (2018-2021) and currently is a committee member for MAHO.

She also held the position of Director & President of the Group Leisure Division at Metroplex Holdings. During her time at Metroplex, Dato' Prof. Mandy Chew oversaw the management of five hotels and resorts, a shopping mall, a timeshare company, a hospitality college and a centralised laundry. Her exceptional leadership skills were also demonstrated through her role as the Director of Inflight Catering for AirAsia's inaugural flight.

Dato' Prof. Mandy Chew's experience spans across renowned hotel chains, including an impressive 11-year tenure at the prestigious Shangri-La Hotel, Kuala Lumpur, where she honed her expertise in the industry. More recently, she served as the Chief Executive Officer of Sunway International Hotels and Resorts, where she successfully managed 2,786 hotel rooms across Malaysia, Vietnam, and Cambodia. Additionally, Dato' Prof. Mandy Chew held the role of Director at Sunway International Vacation Club and Sunway Healthy Lifestyle, further showcasing her versatile skill set.

Read More >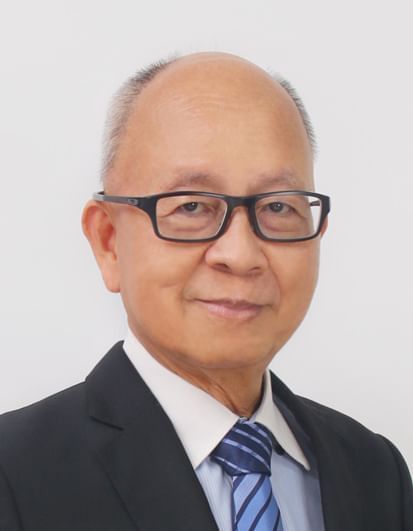 SENIOR VICE PRESIDENT (CORPORATE SERVICES)


TIU KWE YEE

Tiu Kwe Yee possesses a vast amount of experience in the field of human resources. He began his career in the Labour Department and Industrial Relations Department of the Ministry of Human Resources. Subsequently he joined the renowned Shangri-La Rasa Sayang, Penang.

With more than 22 years of working experience in the hotel industry, Tiu is an associate member of the Chartered Institute of Secretaries and Administrators and holds a Master of Science in Quality Management. He is also a panel member of the Industrial Court. In his previous position as Vice President – Operations for Legend Management Group Sdn Bhd, he was responsible for overseeing the operations of 5 hotels i.e. The Legend Hotel, Kuala Lumpur; The Legend Resort, Cherating; Legend Water Chalets, Port Dickson; Legend International Water Homes, Port Dickson; and Grand Seasons Hotel, Kuala Lumpur.

Additionally, Tiu was also responsible for the operations of The Mall Shopping Complex, Kuala Lumpur (a timeshare company); Legend Worldwide Holidays Berhad (a hospitality college); Legend International College of Hospitality and Tourism, Kuala Lumpur; and Seasons Laundry (a centralized laundry provider). Tiu joined Lexis Hotel Group as Vice President Operations in 2011 and rebranded Lexis Port Dickson and Grand Lexis Port Dickson successfully.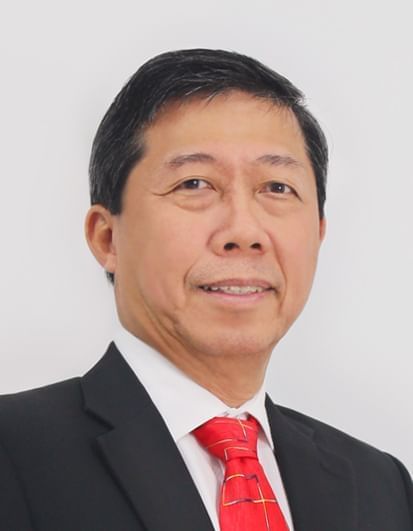 SENIOR VICE PRESIDENT (SALES & BUSINESS DEVELOPMENT)


STEVE WOON

Steve Woon began his career in the banking industry where he was attached to the Treasury Division as a Foreign Exchange Trader, with both local and foreign banks in his 10 years tenure in the industry. Steve then joined Berjaya Group Berhad in 1988 as a manager where he served for more than 7 years, pioneering their Currency Exchange business and subsequently clinched the Group's Best Employee of the Year award.

His last posting at Berjaya Group was as the General Manager of Inter-Pacific Travel and Tours Sdn Bhd, a full-fledged travel agency, while at the same time he also served as the Director of Columbus Travel & Tours Sdn Bhd. Steve then joined Metroplex Berhad as the General Manager of Funland Sdn Bhd in 1995 and was responsible for expanding the operations of a 50,000 sq. ft. indoor theme park.

A year later, Steve was assigned to conceptualize and launch a timeshare scheme hence Legend Worldwide Holidays Berhad was incorporated. The company later grew to be the leading timeshare company in the country. In his previous position as Vice President – Sales & Marketing, he was responsible for overseeing the sales and marketing activities of Legend Management Group, which comprised of 5 hotels and resorts, a shopping mall, a timeshare company promoting vacation membership, a hospitality college, and a centralised laundry.

Steve holds a Diploma in Management from the Malaysian Institute of Management and has been a member of the institution since 1985. Steve has more than 23 years of experience in the travel and hotel industry and has served as a committee member in both the Malaysian Holiday Timeshare Developers' Federation as well as the Pacific Asia Travel Association – Malaysia Chapter.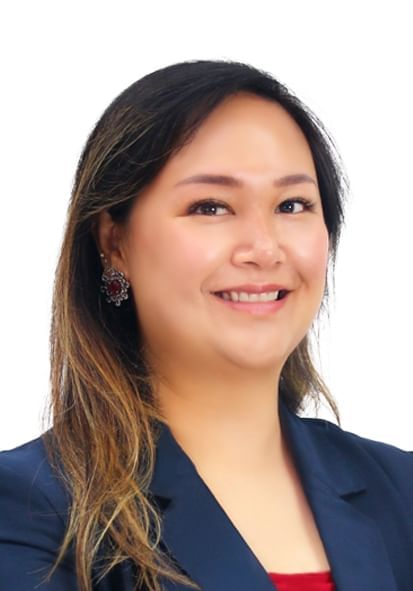 VICE PRESIDENT (MARKETING & INNOVATION)


SAMANTHA LEE

Samantha Lee, a dynamic, warm and vivacious individual, brings her deep-rooted passion for travel, cultural exploration, and culinary experiences to her role as Lexis Hotel Group's Vice President for Marketing & Innovation. With over a decade of experience in the Hospitality and Food & Beverages industry, Samantha has honed her skills in marketing, events, and operations management, driven by her unwavering commitment to ensure that each guest's experience is extraordinary, satisfying and unforgettable.

During her time at HELP University, Samantha majored in International Business while also immersing herself in the performing arts, particularly in musical theatre and stage management. This unique combination cultivated her advanced organizational skills, multitasking abilities, and the ability to remain calm under pressure. Her exposure to creative arts has instilled in her a constant ability to think outside the box and view challenges as opportunities in her everyday work life.

Samantha's dedication to excellence is further exemplified by her distinguished Certificate in Hospitality Management from the esteemed School of Hotel Administration at Cornell University. This prestigious accolade further solidified her expertise in the industry and equipped her with valuable insights into global hospitality best practices.

In her current role at Lexis Hotel Group, Samantha spearheads all global marketing initiatives for Lexis hotels and resorts, which have gained international acclaim for their overwater villas and private pool suites. Her profound knowledge of technological trends positions her as a key driver for innovation within the organization. She constantly identifies and leverages emerging software technologies, tools, and systems to optimize operations, sales and marketing, and other key areas.

With Samantha at the helm of Marketing & Innovation, Lexis Hotel Group continues to thrive under her strategic guidance and visionary thinking, propelling the wholly Malaysian hospitality brand, to captivate guests with unparalleled experiences and embracing cutting-edge innovations to enhance their stay. Her unwavering passion, creativity, strong marketing acumen, relentless pursuit of innovation and commitment to guest satisfaction make her an invaluable asset in driving the brand's global recognition.
GENERAL MANAGER, LEXIS SUITES PENANG


BEN HO CHANG PENG

Ben Ho is an experienced hotelier in both financial management and operations. He started off in Bayview Beach Resort, Penang as Deputy Financial Controller before joining Sunway in Penang as Financial Controller and was subsequently promoted to Executive Assistant Manager of Sunway Seberang Jaya. He then took on the role of Director of Finance at Hard Rock Hotel Pattaya, Thailand for 2½ years. Ben then returned to Sunway as Group General Manager for both of their hotels in Penang. His career with Sunway lasted 13½ years.

A graduate in Chartered Management Accountant from Chartered Institute of Management Accountants, UK and Chartered Global Management Accountant, US, Ben obtained his tertiary qualification from University of Derby, United Kingdom. He is also a Certified Hotel Administrator from American Hotel and Lodging Educational Institute, USA.

He is presently the General Manager of Lexis Suites Penang since Oct 2016 and has more than 16 years of hospitality experience both in Malaysia and Thailand. Ben is the Honourable Treasurer of Malaysian Association of Hotels – Penang Chapter for 2014/2016 and 2016/2018.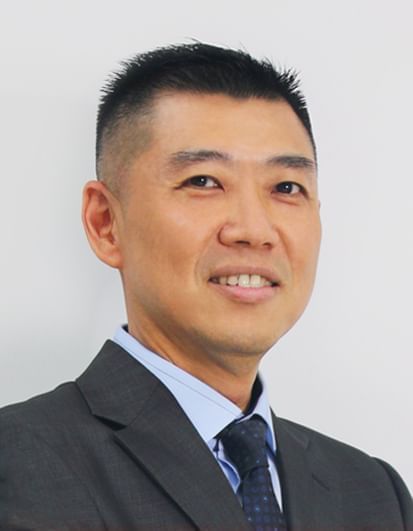 GENERAL MANAGER, IMPERIAL LEXIS KUALA LUMPUR


LIM LIP CHAI

Lim Lip Chai is an accomplished professional in the realm of hospitality management, with a remarkable track record that transcends continents, cultures, and brands. With a career spanning over 30 years, Lim has honed his professional finesse through diverse experiences in renowned establishments around the world. His journey began at the prestigious Shangri-La Hotel Kuala Lumpur and Sunway Lagoon Resort Hotel, where he honed his skills and laid the foundation for his remarkable ascent through the ranks of the industry.

Recognizing his exceptional capabilities, international hospitality brands sought Lim's expertise. He made his mark at iconic destinations such as The Westin Stamford and Westin Plaza in Singapore, Emirates Palace Abu Dhabi in the United Arab Emirates, and Wanda Vista Dongguan and Sofitel Dongguan Royal Lagoon in Guangdong, China. With each experience, Lim's leadership qualities and operational knowledge grew, propelling him to the highest managerial levels.

Drawing on his extensive expertise in staff management, customer service, and food and beverage operations, Lim consistently showcases his exceptional leadership abilities and problem-solving skills. His invaluable insights and hands-on approach have not only ensured operational excellence but also fostered a culture of collaboration and productivity within his teams.

Notably, during his tenure as General Manager at Le Grande Bali Uluwatu in Bali, Indonesia, Lim established and nurtured a highly productive and collaborative team. Their collective efforts garnered accolades and recognition from industry authorities, including the Bali Tourism Awards. The resort's consistent recognition as Bali's Leading Golf Resort for two consecutive years, in 2015 and 2016, attests to Lim's unwavering commitment to excellence.

Presently, Lim serves as the esteemed General Manager of Imperial Lexis Kuala Lumpur, an opulent 5-star city hotel nestled within the vibrant Golden Triangle at the heart of Kuala Lumpur. Drawing on his vast experience and astute leadership, Lim continues to steer the hotel towards unparalleled success, setting new benchmarks in the realm of upscale hospitality.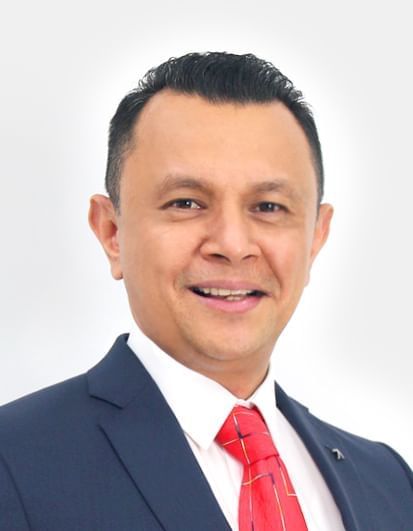 SENIOR DIRECTOR OF SALES


ZEFRY RASDI

Zefry Rasdi is a seasoned Senior Director of Sales with a remarkable 20-year tenure in the hotel industry. Recognised for his exceptional management skills and dedication to self-improvement, Zefry consistently delivers service that exceeds expectations, while driving substantial revenue and profits through proactive strategies.

With a multifaceted approach that combines competitor research, innovative promotional strategies, and continuous optimization, Zefry has established a reputation for surpassing expectations. His keen eye for market gaps and customer trends enables him to identify and capitalize on lucrative opportunities.

His skills span a wide range of areas, including sales development, client communication, root cause problem-solving, sales strategies, new account development, sales techniques, team management, presentations, and proposals, as well as sales forecasting.

Currently serving as the Senior Director of Sales at Lexis Hotel Group, Zefry has been instrumental in devising and implementing comprehensive sales plans to achieve key performance indicators, budgets, and revenue goals. He works closely with upper management to adopt effective price strategies across the hotels, while also nurturing existing client relationships and expanding into new markets.

Zefry's exceptional abilities extend to organizing site inspections, conducting familiarization trips, and developing departmental sales plans. He ensures that promotional material is up-to-date, effective, and aligned with sales and marketing initiatives. With meticulous attention to detail, he manages the guest database and ensures accurate and timely client correspondence, including quotations and contracts.

Passionate about representing the Lexis brand, Zefry actively participates in consumer trade fairs, mall promotions, and tourism events at both local and national levels. He leverages his extensive network to strengthen relationships and foster loyalty with his clients.

Outside of his professional endeavours, Zefry finds joy in participating in veteran league football, playing futsal, and indulging his passion for racing simulators. These activities reflect his competitive spirit and drive for excellence in all aspects of life.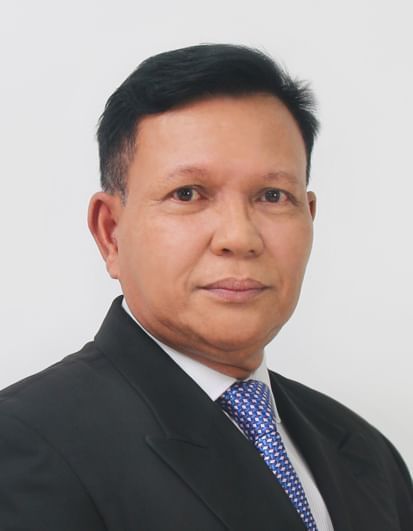 SENIOR MANAGER (BUSINESS DEVELOPMENT & GOVERNMENT LIAISON)


ROSMAN B ABDUL RAHIM

As the Senior Manager of Business Development and Government Liaison, Rosman provides support and contact between the Group and various government agencies and relevant authorities. In addition he also conducts feasibility studies and market analysis on hospitality industry. Rosman started off his career at the prestigious Shangri-La Hotel Kuala Lumpur in 1990 as Human Resources Assistant before moving to The Legend Hotel, Kuala Lumpur six years later. Due to his diligence, Rosman rose up the ranks and in 2009 he was promoted to Business Development and Government Liaison Manager. In 2011 Rosman joined Lexis Hotels and Resorts Sdn Bhd.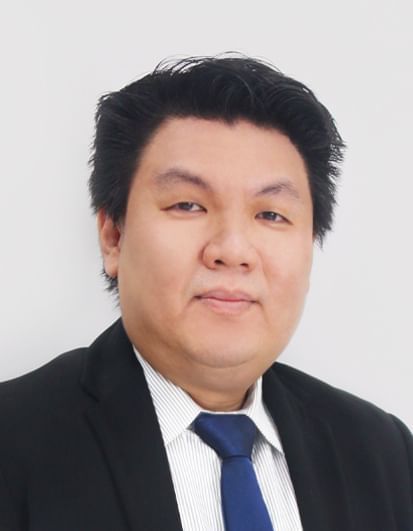 ART DIRECTOR


LEE WEI WANG

A conversation with Wei Wang often leads to an enthusiastically in-depth discussion about his passion – arts and design as well as the conceptualisation of his ideas. This graduate from Curtin University of Creative Technology is the person responsible for the group's overall design and creative touch on all its collaterals and advertisements. He takes words off a page, conceptualize it, visualize it and then guide it as it materializes into the real world. His artistic aptitude shines in various collaborative projects he'd shared with industry powerhouses such as Animax and the Rotaract Club, not to mention various photography and videography contests he took part in and won.

Before joining Lexis Hotel Group in the year 2015, Wei Wang served as the Assistant Art Director of Sunway Putra Hotel or previously known as the Legend Hotel Kuala Lumpur. During his time there, Wei Wang played a pivotal role in the group's rebranding effort, applying his astute sense of creativity and leadership to ensure a smooth transitioning and successful transformation. With more than a decade of professional creative experience, Wei Wang endeavours to put his skills and artistic touch to good use as the group scales to greater heights.
DIRECTOR OF FOOD & BEVERAGE, LEXIS & GRAND LEXIS PORT DICKSON


WARREN RONALD AZAVEDO

Warren joined Lexis Hotel Group as Area Food & Beverage Manager since 24th August 2015 and was subsequently promoted as Director of Food & Beverage on the 1st of February, 2018.

Warren possesses more than 29 years of experience in the field of food and beverage since he graduated with a Diploma in Hotel and Restaurant Management in 1989. Having served in various hotels such as Pan Pacific Hotel, Kuala Lumpur; Crown Princess Hotel, Kuala Lumpur; Legend Hotel, Kuala Lumpur; and Sunway Putra Hotel, Warren accumulated decades of valuable experience that he now applies in his current position in Lexis Hotel Group.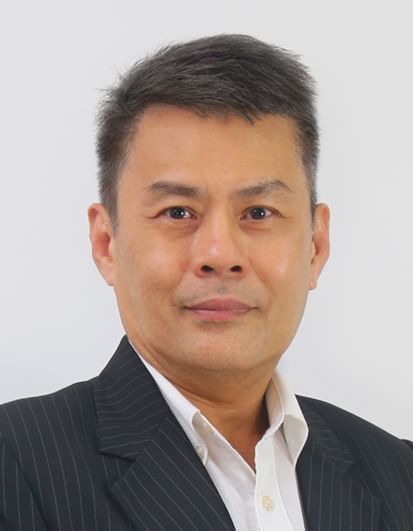 DIRECTOR OF CULINARY, LEXIS HIBISCUS PORT DICKSON


CHEF GARY LIM

With over two decades of unrivalled expertise as an Executive Chef, Chef Gary Lim has established himself as a true culinary virtuoso, transforming the world of gastronomy with his unique vision and exceptional leadership. He has dedicated his career to curating unparalleled culinary journeys that tantalise the senses and exceed the expectations of even the most discerning palates.

Armed with a wealth of practical experience and an insatiable passion for the culinary arts, he brings a unique blend of creativity, strategic thinking and operational prowess to the forefront. Throughout his illustrious career, Chef Gary has showcased his ability to create innovative menus, curate exceptional dining experiences and manage large-scale operations with finesse.

From orchestrating lavish banquets, curating extraordinary culinary events or crafting exquisite culinary delights for various prestigious establishments including Hatten Place in Melaka, Lafite Fine Dining French Restaurant at Shangri-La Hotel Kuala Lumpur and Parkroyal Hotel Kuala Lumpur; and overseeing the culinary operations of the food and beverage outlets at Lexis, Grand Lexis and Lexis Hibiscus Port Dickson, he has continued to redefine the boundaries of gastronomic excellence.

As the esteemed Director of Culinary for Lexis Hibiscus Port Dickson, he skillfully leads a diverse culinary team, ensuring that each member strives for nothing short of perfection. By fostering a collaborative and nurturing work environment, he empowers associates to consistently deliver high standards of food quality, presentation and innovation.

Chef Gary's exceptional culinary talents have been duly recognized through numerous accolades and achievements throughout his career. Notably, he has garnered accolades such as the Silver Medal for Hot Cooking at the Salon Culinaire in Singapore (April 2000), the Silver Medal for Plate Dishes and Live Cooking at the Salon Culinaire in Malaysia (September 1999), and the Gold Medal for Hot Cooking at the Salon Culinaire in Malaysia (February 1994), among others. These prestigious awards stand as a testament to his unwavering dedication, creativity and commitment to culinary excellence.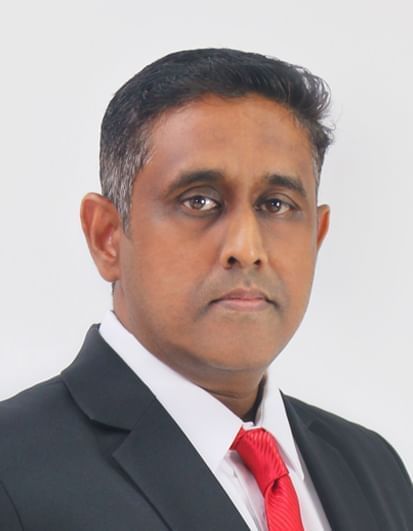 DIRECTOR OF FOOD & BEVERAGE, LEXIS HIBISCUS PORT DICKSON


KUMARAN KRISHNA

Step into the world of culinary delight and impeccable hospitality with Kumaran Krishna, the esteemed Director of F&B of Lexis Hibiscus Port Dickson. With an unwavering passion for exceptional dining experiences, Kumaran has been the driving force behind the hotel's outstanding food and beverage offerings. With over two decades of dedicated experience in the field, he brings a wealth of knowledge and expertise to every dining occasion.

Born with an inherent love for food and an insatiable curiosity for flavours, Kumaran's journey began as a young apprentice in some of the country's most prestigious hotels, including Nikko Hotel and Sunway Putra Hotel, to name a few, where he honed his skills under the guidance of culinary and hospitality luminaries. This foundation laid the groundwork for his unwavering commitment to delivering the highest quality cuisine and service to discerning guests, which is evident in every aspect of his work, from service delivery to streamlining operations and maintaining the highest standards of hygiene and safety.

Behind Kumaran's unparalleled success lies a deep-rooted understanding of the intricate interplay between culinary artistry, exceptional service, and guest satisfaction. A visionary leader, he possesses an extraordinary ability to orchestrate diverse culinary teams, creating a harmonious blend of talents and fostering an environment of creativity, innovation, and collaboration.

Passionate about staying at the forefront of culinary trends, Kumaran is always on the lookout for new culinary trends, techniques, and cultural influences. He frequently explores leading culinary destinations, seeking inspiration from different cultures and cuisines, and attends industry conferences and workshops, staying at the forefront of the ever-evolving culinary landscape. This dedication to ongoing improvement ensures that Lexis Hibiscus Port Dickson's F&B offerings remain fresh, vibrant, and ahead of the curve.

Beyond his professional achievements, Kumaran embodies a true passion for guest satisfaction. Known for his warm and approachable demeanour, he fosters a genuine connection with guests, ensuring their desires and preferences are met with utmost care and attention. His commitment to providing personalized experiences has garnered a loyal following of guests who return time and again to indulge in the exceptional culinary offerings of Lexis Hibiscus Port Dickson.
DIRECTOR OF ENGINEERING, LEXIS HIBISCUS PORT DICKSON


MAHANDRAN A/L KUNHI KANNAN NAMBIAR

With nearly three decades worth of experience in the field of maintenance and electrical engineering, Mahandran is responsible for the overall operation and management of all electrical and maintenance aspects for the iconic Lexis Hibiscus Port Dickson. A graduate of City and Guilds Institute, London, Mahandran's working experience include retail, manufacturing and production, with the last 16 years spent in hospitality industry at properties such as Grand Seasons Hotel, The Legend Hotel and Sunway Putra Hotel.

Mahandran is a qualified Chargeman BO with accreditation from the Energy Commission of Malaysia.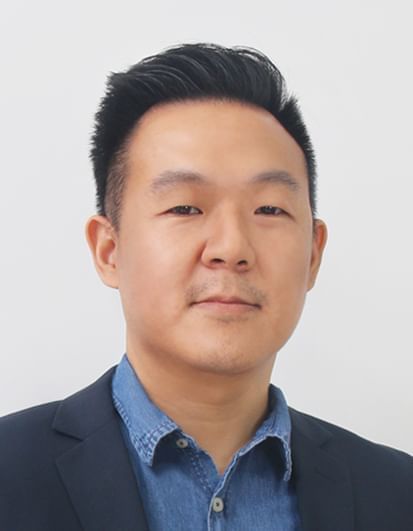 HEAD – INTERNAL AUDIT


YEW ZHEN JIA

The hospitality industry is a multi-skilled industry where people from varied walks of life converge to perfect a complete delivery of all-rounded services to our discerning guests. As the head of Internal Audit of Lexis Hotel Group, Zhen Jia has put to good use his innate analytical abilities in tracing the roots of the challenges faced by the company in its path to progress and growth. His acute observation and meticulous precision when it comes to assessing and improving the efficiency of various risk management strategies allow the company to improve its management, control and governance processes through a systematic, disciplined approach.

Zhen Jia is credited for establishing the internal audit standards and formulating the audit guidelines of Lexis Hotel Group. Zhen Jia graduated from Sheffield Hallam University with a Bachelor of Arts with Honours in Accounting.