Bicycle & Tandem Bike Rides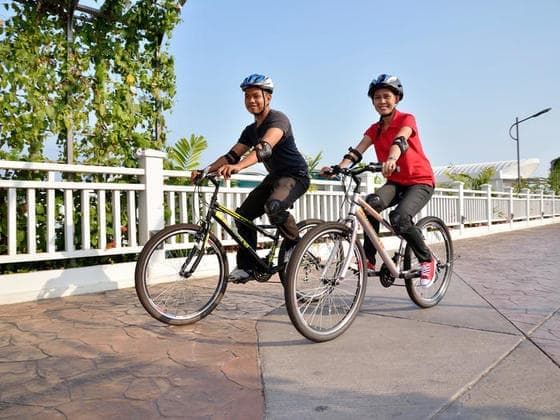 There's no better way to discover the resort and its beautiful seaside landscape than to hop on a bicycle and go for a two-wheeled adventure. Whether in groups or by yourself, you will have a delightful time exploring the vast grounds at your own pace. The tandem bicycle is a form of bicycle designed to be ridden by more than one person. It can reach a higher speed than a single bicycle. Exploring the resort ground is twice as fun on a bike that is built for two!

Operating Hours: 8:00am to 12:00pm & 4:00pm to 8:00pm (Daily)

Please note that bikes and e-scooters cannot leave the hotel premises.