Photo Credit: 123RF | @anyaberkut
Enjoy a Hassle-Free Quick Getaway
Published November 16, 2022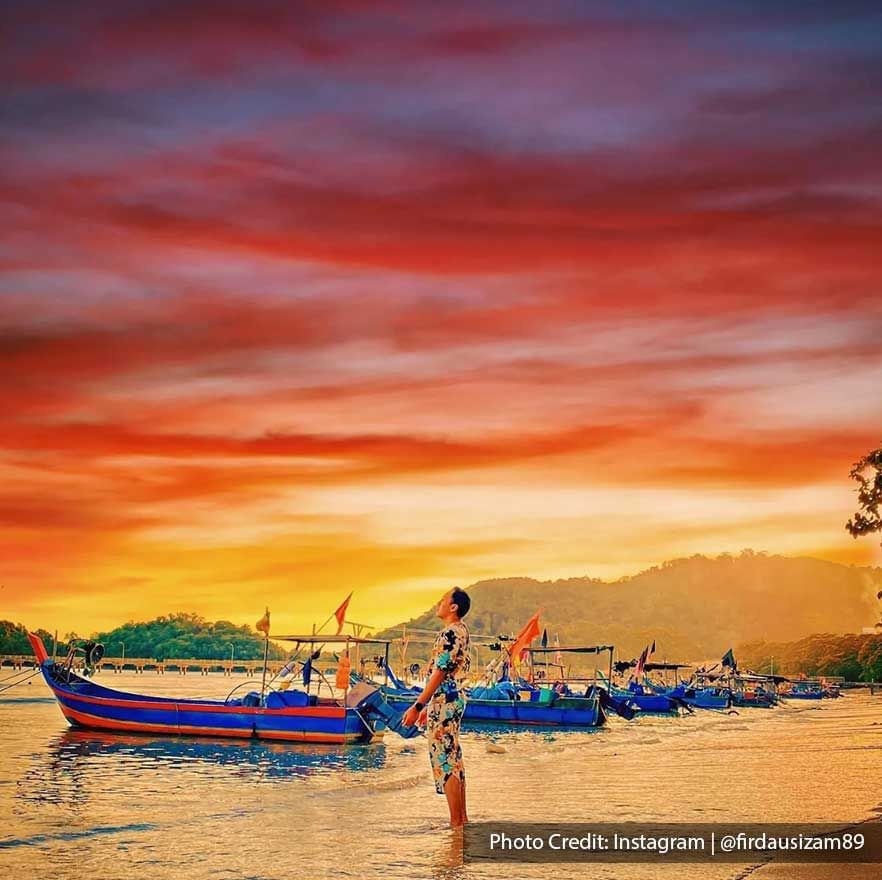 The modern-day life is often so hectic that any ordinary day can be so fully packed that we're practically running tasks and errands from before sunrise to long after sunset. Having said that, life may get a tad too debilitating and uneventful where we do not try to weave enough play and rest in between all the hustling. Having a well-planned out routine is important as it can contribute greatly to our productivity, but so is breaking free from that routine from time to time.

There's more than one way to infuse some joy and colours into a busy routine, one of the easiest ways is to take a breather and enjoy a hassle-free weekend jaunt or short staycation within Malaysia once in a while. You don't even have to look far as there's plenty of wonderful destinations for short getaways near KL! There're also superabundant interesting tips, how-to guides and short family trip ideas accessible online for your easy reference when planning your short vacation near KL. Let's have a quick look at a few types of popular short getaway in Malaysia along with some useful short vacation ideas.
Short Beach Vacation

The word "vacation" itself immediately conjures up images of white sandy beaches and boundless blue sea. Ergo, it is safe to say that short vacation at the beach tops the list of favourite short vacation ideas in Malaysia or anywhere else, especially amongst city dwellers like the Klang Valley folks. As luck would have it, there's a splendid short beach vacation destination that's practically just a stone throw away from the city.

Within just about an hour's drive, there's the idyllic Port Dickson which hosts some of the most popular sandy beaches that are perfect for those who are looking for a short getaway near KL. The sound of the ocean waves gently lapping against the shore and the sight of casuarinas swaying in the ocean breeze may prove to be more therapeutic than anything else for those who love to unwind in nature.
Short Hiking Getaway

Talking about those who love to unwind in nature, hiking is definitely another short trip vacation idea worth exploring. As daunting and backbreaking as this short vacation idea may seem for first timers, hiking is evidently highly rewarding as it provides many mental and physical health benefits, such as improved muscle strength, cardiovascular endurance, blood pressure, mental wellbeing and more.

To up the ante, you may even attempt a digital detox at your own risk, putting away your cell phone and other devices to go back to basics and completely immerse yourself in nature and all its beauty. If you're from the Klang Valley and are looking for good hiking spots for a short hiking getaway, do check out the hilly area of the gazetted Tanjung Tuan forest reserve and wildlife sanctuary in Port Dickson where the historic Cape Rachado is located.
Short Beach Resort Staycation Getaway

Another increasingly preferred short getaway in Malaysia for family would be to enjoy weekend getaways at popular beach resorts, especially beautiful family beach resorts that come with a nice big swimming pool, or better yet, attached private pools. Not only will you get to bask in nature's glory without the need to compromise on comfort and convenience, it will also be a fantastic opportunity to explore our own backyards and discover hidden gems and see Malaysia from a different point of view.

After a fun day out playing tourist to your heart's content, you can choose to retreat to the five-star comfort of your hotel room, or better yet, overwater villa to rest or make the best of the facilities and amenities offered. If you're from the Klang Valley and are looking for great beach resorts for a short vacation near KL, Port Dickson with its awesome selections of private pool beach resorts, such as Lexis Hibiscus Port Dickson and Grand Lexis Port Dickson, should definitely be on your list of places to be. The rich and diverse custom and culture of the locals is also worth exploring and experiencing first hand.

So the next time you get overwhelmed by work or life, remember to be kind to yourself and give yourself a well-deserved short vacation. Book now your next short getaway in Malaysia for family at a Lexis hotel or resort to enjoy a hassle-free quick getaway!