Photo Credit: 123RF | @halfpoint
Unforgettable Adventures: How to Plan a Spontaneous Weekend Road Trip with Your Best Friends
Published August 4, 2023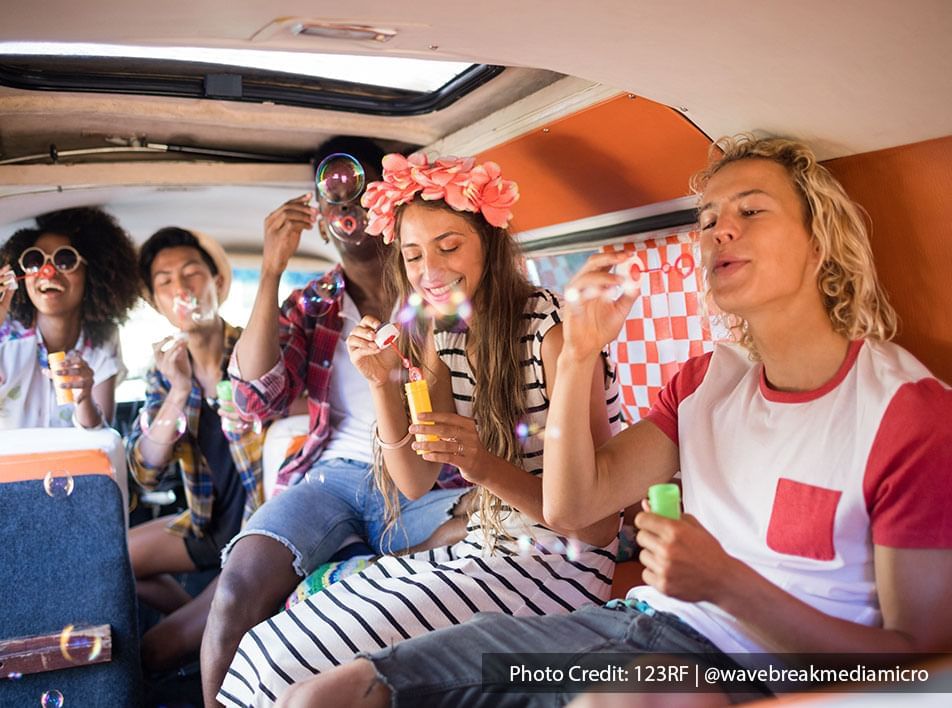 Looking for a thrilling adventure with your friends? Get ready to take-off on an unforgettable road trip! There's something magical about embarking on a spontaneous road trip with your closest friends. Leaving behind the monotony of daily life and hitting the open road opens up a world of possibilities for unforgettable experiences and bonding moments. In this article, we'll guide you on how to plan a spontaneous and exciting weekend trip with your best friends, including where to go, road trip essentials, and the best places to visit together. Get ready to create memories that will last a lifetime!

1. Embrace The Spontaneity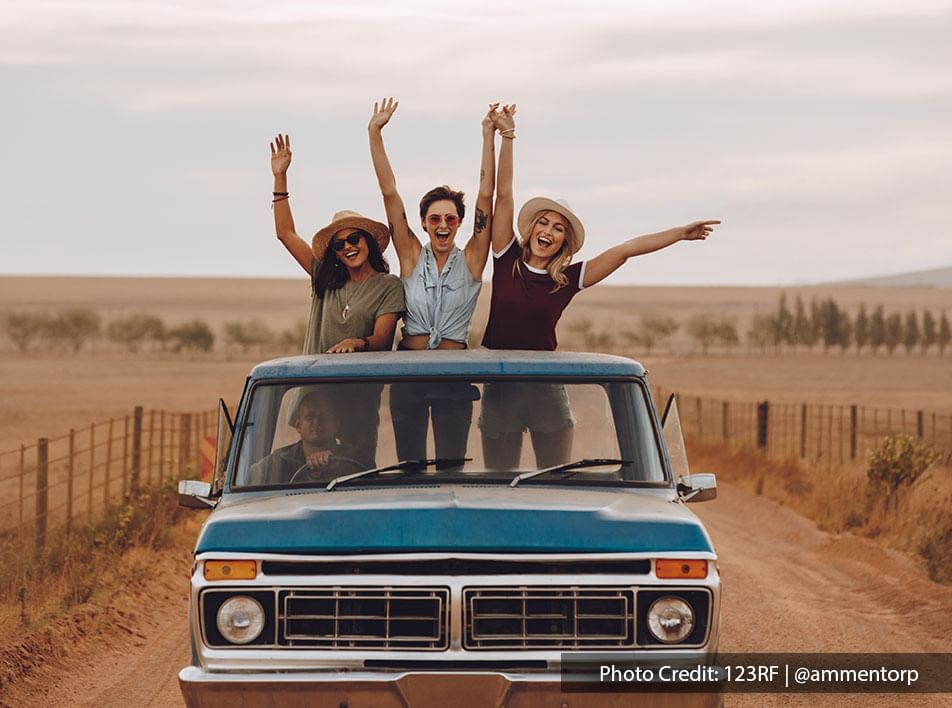 The word "vacation" itself immediately conjures up images of white sandy beaches and boundless blue sea. Ergo, it is safe to say that short vacation at the beach tops the list of favourite short vacation ideas in Malaysia or anywhere else, especially amongst city dwellers like the Klang Valley folks. As luck would have it, there's a splendid short beach vacation destination that's practically just a stone throw away from the city.

2. Plan Your Route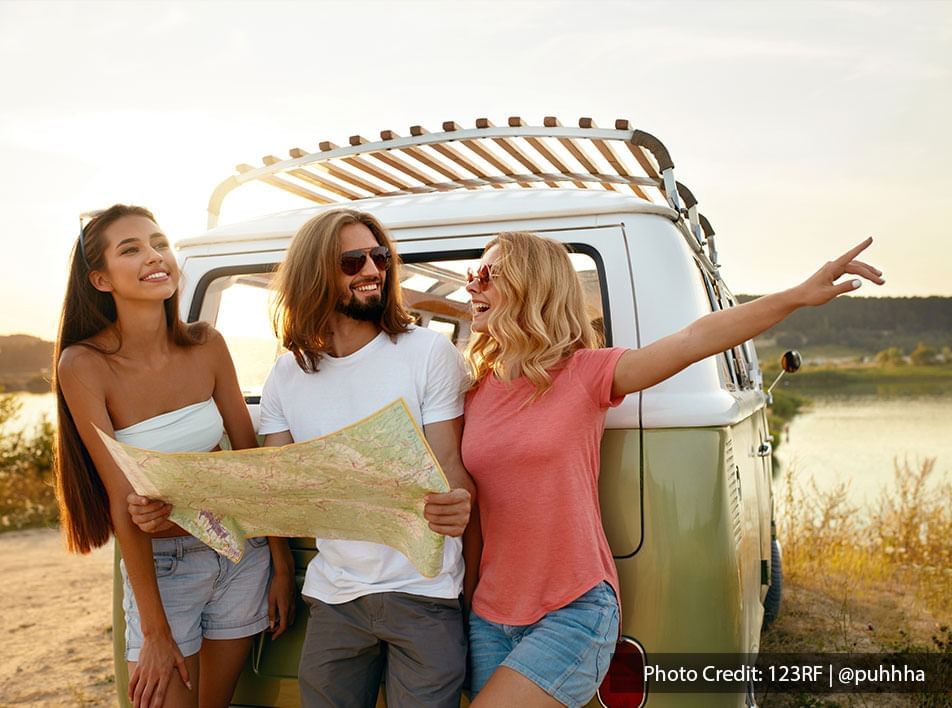 While spontaneity adds excitement, having a rough plan can help you make the most of your weekend getaway. Discuss the type of adventure you're seeking and the destinations that spark your interest. Start by researching potential destinations that are within a reasonable driving distance. Consider scenic routes, national parks, coastal towns, or vibrant cities that offer a variety of activities. Keep in mind the preferences and interests of your friends to ensure everyone has a great time.
3. Road Trip Essentials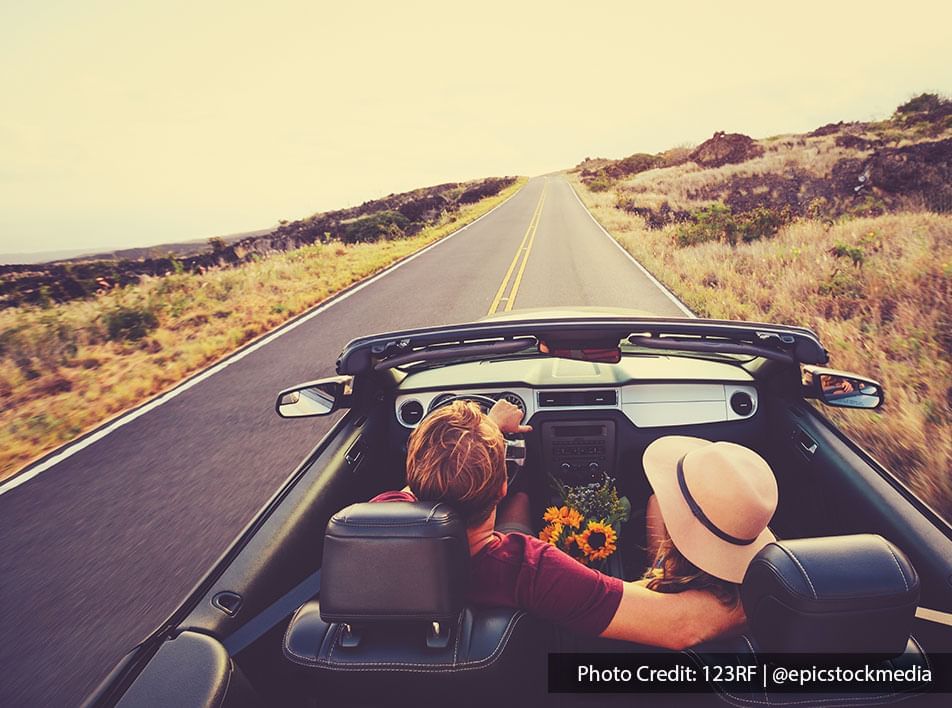 Before hitting the road, make sure you have all the road trip essential items for a smooth and enjoyable journey. Some must-haves include a reliable map or GPS navigation system to navigate your way through unfamiliar territories, a well-maintained spare tire, a first-aid kit, a phone charger, a camera to capture memories, and snacks to keep hunger at bay. Don't forget to check your vehicle's condition and ensure it's road trip ready. And of course, create an epic road trip playlist filled with your favourite tunes to keep the excitement alive throughout the journey.

4. Choose The Perfect Destination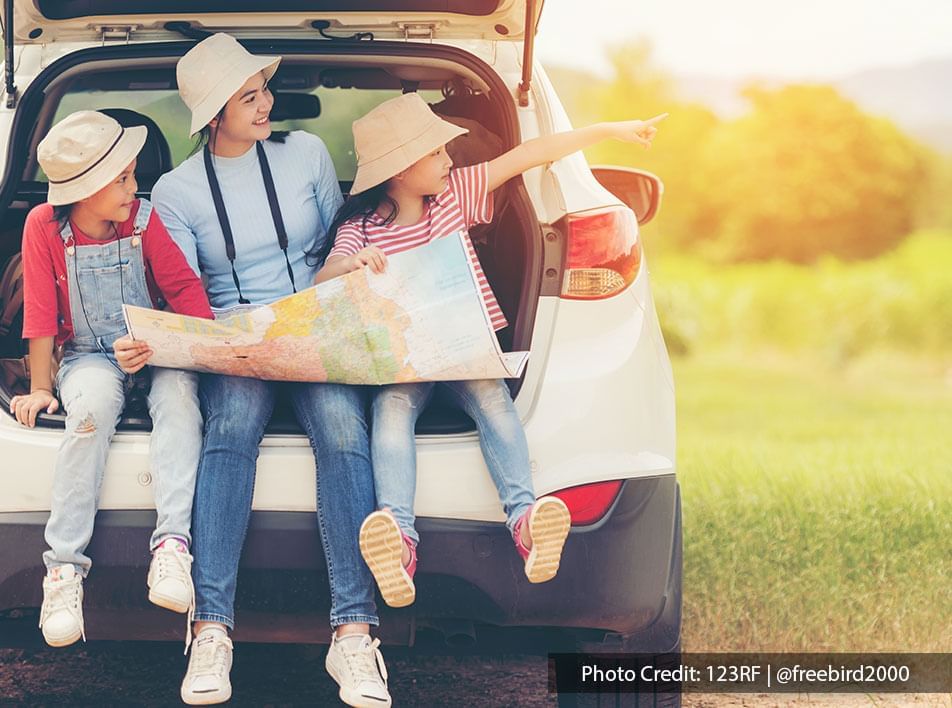 Now comes the exciting part: deciding where to go for your road trip. The world is your playground, and there are countless breathtaking destinations waiting to be explored. Consider these best places to road trip with friends:

a) Coastal Getaways: For a relaxing and picturesque getaway, head to the sun-soaked beaches of Port Dickson or explore the charming towns along the East Coast of Malaysia. Coastal road trips provide stunning views, water activities, and a laid-back vibe, that's perfect for a weekend with friends.

b) National Parks: Immerse yourselves in the wonders of Malaysia's national parks. Explore the majestic landscapes of Gunung Ledang National Park, the rugged beauty of Taman Negara, or the marine wildlife at Penang National Park. Hiking, camping, and stargazing opportunities await, providing an ideal backdrop for bonding and adventure.

c) Vibrant Cities: If you're seeking a blend of culture, entertainment, and nightlife, vibrant cities like Penang, Ipoh, or Johor Bahru offer a diverse range of attractions. Explore the UNESCO-listed streets of George Town in Penang, famous for its street art and delicious street food. Visit Ipoh, known for its charming old town and iconic landmarks like the Ipoh Railway Station. Or venture to Johor Bahru, where you can enjoy shopping, theme parks, and a thriving food scene. These cities offer a dynamic and lively atmosphere, ensuring a weekend filled with excitement and adventure.

5. Add Excitement To Your Weekend Road Trip With Thrilling Activities and Adventures: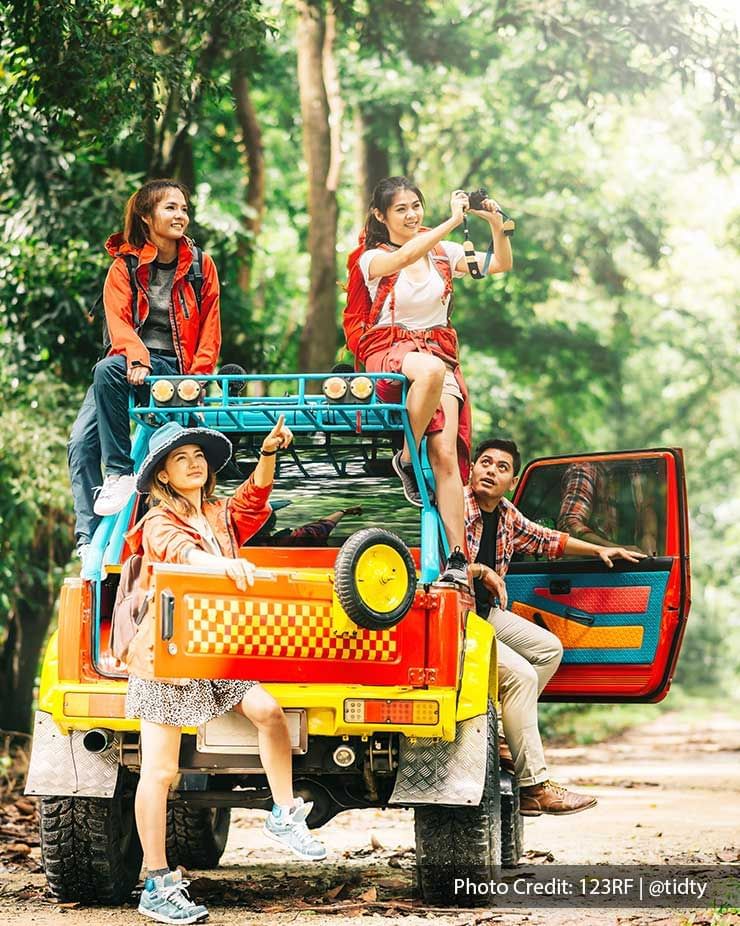 No matter where you choose to go, remember that the journey is just as important as the destination. Make the most of your road trip by indulging in the following activities:


a) Outdoor Adventures: Get in touch with nature and embark on thrilling outdoor activities. Explore hiking trails in national parks, paddle through serene lakes with kayaking or canoeing, or enjoy the adrenaline rush of biking through scenic routes. For the adventure seekers, try out more daring activities like zip-lining, white-water rafting, or even skydiving, depending on the destinations you choose.



b) Local Cuisine: One of the joys of traveling is indulging in local cuisine. Discover the culinary delights of the places you visit by trying regional specialties, dining at local eateries, or exploring the vibrant food truck scene. Don't forget to raise a glass and experience the local bar scene, whether it's sampling craft beers, sipping cocktails, or enjoying live music. Capture your foodie adventures and share them with the world on social media to inspire others.


c) Hidden Gems: Embrace the element of spontaneity and make impromptu stops at quirky roadside attractions or offbeat landmarks along your route. Keep an eye out for giant statues, mysterious caves, unique museums, or any other fascinating spots that catch your attention. These unexpected detours can add a touch of fun and create unforgettable moments during your road trip.

6. Complete Your Road Trip with the Perfect, Comfortable Stay:

Experience the ultimate comfort and relaxation of your next road trip with Lexis Hotels & Resorts. Whether you're planning a friendship trip or a weekend getaway, Lexis hotels and resorts in Port Dickson and Penang are the perfect destinations to unwind and rejuvenate. Immerse yourself in exquisite accommodations, luxurious amenities, and impeccable service for an unforgettable stay.


From spacious suites with breathtaking views to private villas with exclusive facilities, find your perfect retreat. Every detail has been meticulously designed to ensure your comfort, from plush beds and lavish bathrooms with indulgent toiletries to well-appointed rooms that create a serene ambiance. Indulge your taste buds with tantalizing local delicacies and international cuisines at the resorts' dining outlets.


Beyond the comforts of your elegant abode, discover a wealth of activities to make your weekend road trip truly memorable. Dive into crystal-clear pools, take leisurely strolls along pristine beaches, and engage in thrilling water sports for an adrenaline-filled adventure. Pamper yourself with invigorating spa treatments or make use of the recreational facilities available to unwind and have fun. As the day ends, immerse yourself in the enchanting entertainment offerings. From live music performances to captivating shows, there's always something to captivate your senses and add an extra touch of magic to your evenings.


You can create unforgettable weekends filled with adventure, relaxation, and quality time with your loved ones. Whether you're looking for fun places to travel with friends or seeking a place to visit with your best friend, the diverse range of hotels offered by Lexis Hotels & Resorts ensures that you find the perfect sanctuary for your desires. Seize the moment and embark on a journey of pure indulgence by booking your Lexis stay today at Lexis Port Dickson, Grand Lexis Port Dickson, Lexis Hibiscus Port Dickson or Lexis Suites Penang! Let the magic unfold and make lasting memories on your road trip.

So, grab your map, pack your road trip essentials, and hit the road with your best friends. A road trip is not just a journey; it's an adventure that strengthens bonds and creates memories that will last a lifetime. Embrace spontaneity, explore new destinations, and let the road lead you to incredible experiences. Start planning your epic road trip today with an unforgettable stay at a Lexis hotel or resort filled with adventure, relaxation and quality time with your best friends.