@Bart Daniels | DMC Drone
Which Lexis Resort is Perfect for Your Next Jaunt?
Published November 21, 2022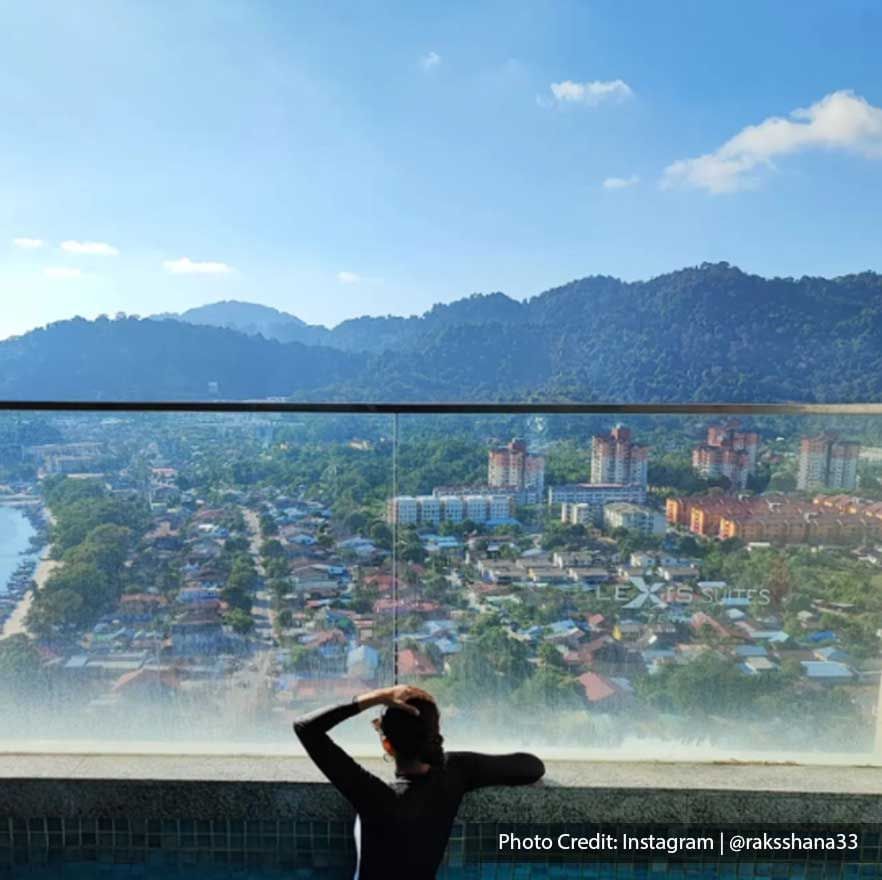 Lexis Hotel Group is far famed for steering some of the best beach resorts in Malaysia. From the idyllic beaches of Port Dickson to the quaint township of Teluk Kumbar on the island of Penang, each Lexis beach resort in Malaysia would be teeming with throngs of holidaymakers almost every weekend, including avid globetrotters seeking for year-round sunshiny vacations at popular beach resorts in Malaysia.


The most popular Malaysian beach resort under the Lexis brand is, without a doubt, Lexis Hibiscus Port Dickson. This contemporary Malaysian beach resort has reinvented the concept of overwater deluxe accommodation amongst beach resorts in Malaysia with a private pool and a private steam room in each of its 522 water villas, on top of its 117 spacious tower rooms. This multiple award-winning beach resort also made history by breaking two world records as the first beach resort in Malaysia with the highest number of swimming pools and the most overwater villas in the world.


Also nestled along the seabound coastline of Port Dickson are the Balinese-inspired Grand Lexis Port Dickson and Lexis Port Dickson. Adjacent to each other, these two charming sister beach resorts in Malaysia offer peace and nature-loving travellers a wide selection of affordable rooms, villas and water chalets equipped with either private pool flanked by mini landscape gardens and brilliant seascape, lavish spa-inspired bathtub, open-concept shower space, or a lovely private balcony.


Over on the southern coast of Penang Island is another popular beach resort in Malaysia— the posh and modern Lexis Suites Penang. With its newfangled design as well as world-class amenities and facilities, this relatively new beach resort in Malaysia sets a high bar for the industry on the island as it is the first all-suite resort to offer the comfort of both a private pool and private steam room in all of its 222 suites, which come with unimpeded panoramic view of the calm turquoise ocean and pastoral hills.

Intrigued to plan your next getaway to a Lexis resort soon but uncertain of which Lexis beach resort in Malaysia would better suit your travel needs and vacation expectations? Then keep reading as we're about to share a few tips on how to pick the perfect Lexis beach resort for you and your travel companions.



If you're located in the Klang valley and are looking for a Lexis beach resort in Malaysia that is near Kuala Lumpur, then Lexis Hibiscus Port Dickson, Grand Lexis Port Dickson and Lexis Port Dickson would be great choices as these Port Dickson hotels are all located in Negeri Sembilan which is just about an hour drive away. This strategically located picturesque coastal town is irrefutably a favourite amongst Klang Valley folks and one of the most touristed area with some of the most popular hotels in Negeri Sembilan, especially the iconic Lexis Hibiscus Port Dickson.

It's many beautiful beaches and natural attractions are perfect for nature loving families and groups. In addition to that, if you and your clan or squad enjoy spending time under the sun or are looking for adrenaline-pumping water activities, then the Lexis resorts hotel in Port Dickson, as the most popular hotels in Negeri Sembilan, offer aplenty for you to choose from.

But if you're located closer to the west coast of Peninsular Malaysia, or if you are planning to travel there soon, then Lexis Suites Penang could be a suited choice. Located within driving distance to most of the major attractions in Penang, this popular beach resort in Malaysia allows you to enjoy the luxury of a five-star beach vacation in between touring and experiencing all that the UNESCO World Heritage site has to offer.

Can't wait to kickback and unwind on your next Malaysian beach resort vacation? Then why wait, and make your next jaunt an unforgettable one for you and your family!