Bringing Smiles And Cheers To Grace Harmony Home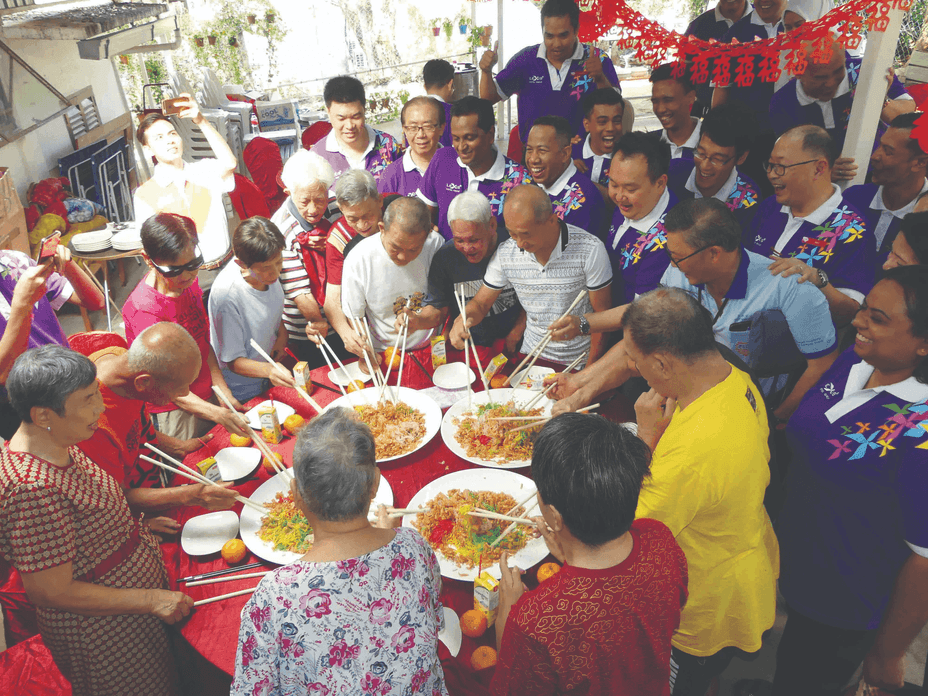 Lexis Suites Penang brought much joy and laughter to some 15 unprivileged old folks from Grace Harmony Home, in conjunction with the Chinese New Year celebration recently. They were treated to a scrumptious Chinese New Year lunch, prepared by the hotel's executive chef, Chef Johnno and his culinary team, as part of its Corporate Social Responsibility (CSR) programme.
The hotel's staff also engaged in fun and interactive games with the occupants of the home, as well as danced along to the soothing melodies of Chinese New Year tunes with them. Mr. Ben Ho, General Manager also presented angpows to the guardians and occupants of the home, and donated daily essentials such as storage boxes, pails, brooms, dustpans, milk powder, and Milo. The celebration reached its crescendo with a vibrant lion dance performance much to the delight of the home's residents.