Christmas Lights Lit Up Lexis Hibiscus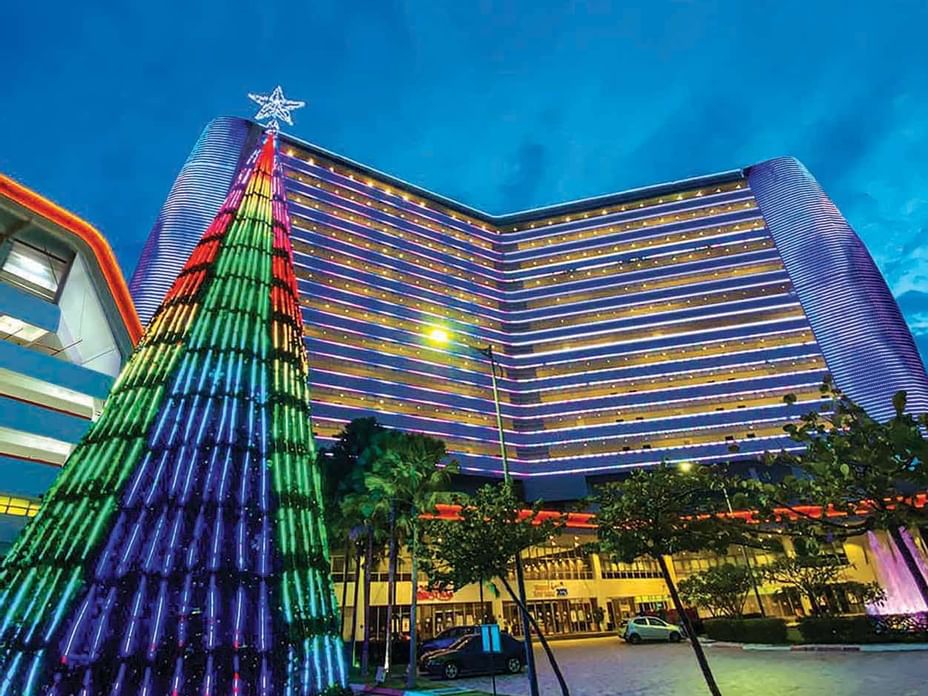 Christmas is all about the celebration, and although this year's celebrating activities may have been dampened by the unexpected global pandemic, the spirit of celebration at Lexis Hibiscus Port Dickson still shines bright as festive decorations were set up weeks before Christmas. From the main entrance leading to the main building, guests entering the resort compound will find themselves being flanked by colourful twinkling lights, giving them a glimpse of the spectacular Christmas grandeur that awaits them at their favourite family vacation resort.
Standing proud in front of the main tower is Lexis Hibiscus Port Dickson's signature mammoth Christmas tree! Towering over the incoming vehicles and guests at 80 feet, this spectacular sight to behold is adorned with 10,000 brightly-coloured ornaments and 69,000 dreamy LED lights, as it remains one of the tallest Christmas trees in Port Dickson.