Coastal Clean-Up With The Body Shop!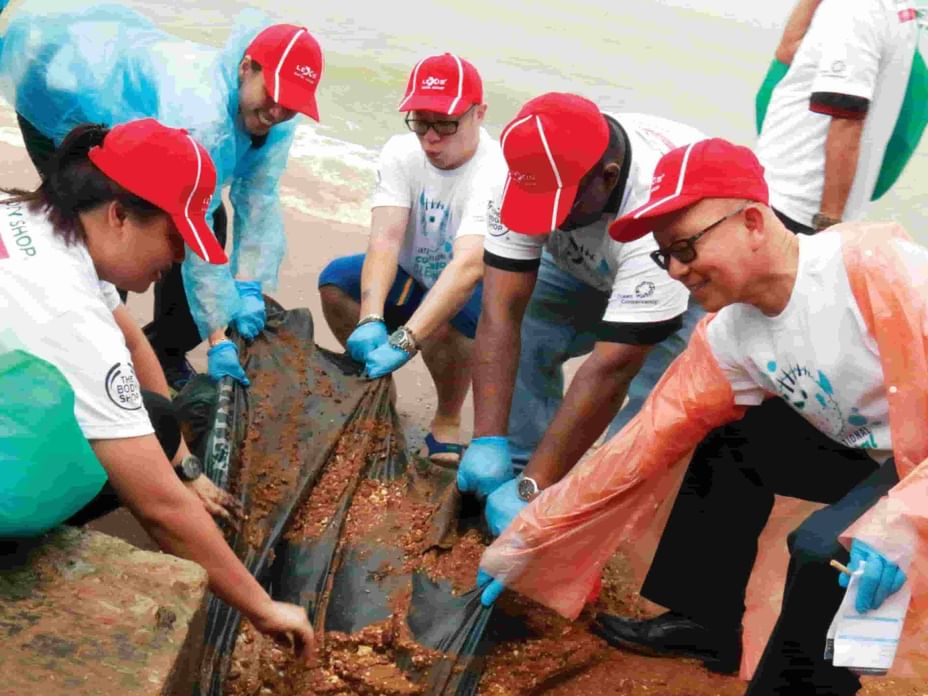 In conjunction with the Ocean Conservancy's 33rd International Coastal Clean-Up, The Body Shop Malaysia collaborated with Lexis Hibiscus Port Dickson to curb the presence and influx of marine litter at the Teluk Kemang beach, bordering Lexis Hibiscus Port Dickson. The resort had the honor to have been selected as the official venue sponsor for The Body Shop's 24th annual Beach Cleanup event.
A total of 500 volunteers from Maxis, Green Ocean Movement, Art Matrix and German Malaysia Institute attended the beach clean-up to spruce up the coastal line of Port Dickson. There was encouraging response from the management as well as the staff. A total of 50 volunteers from various departments: Executive Office, Front Office, F&B, Engineering, Sports & Recreation and Housekeeping joined in the event.
To add to the excitement, a contest was held which allowed top 3 groups with heaviest trash collected to win prizes from The Body Shop Malaysia. Volunteers managed to collect a whopping 1,939.5kg of trash consisting of materials harmful to the aquatic life such as ropes, abandoned fishing nets, plastic bottles, and bits of Styrofoam. The activity ended with a group photography session with volunteers followed by a scrumptious lunch at Horizon Deck, Level 2.