Lexis Hotel Group Brings Festive Joy To Pertubuhan Kebajikan Ihsan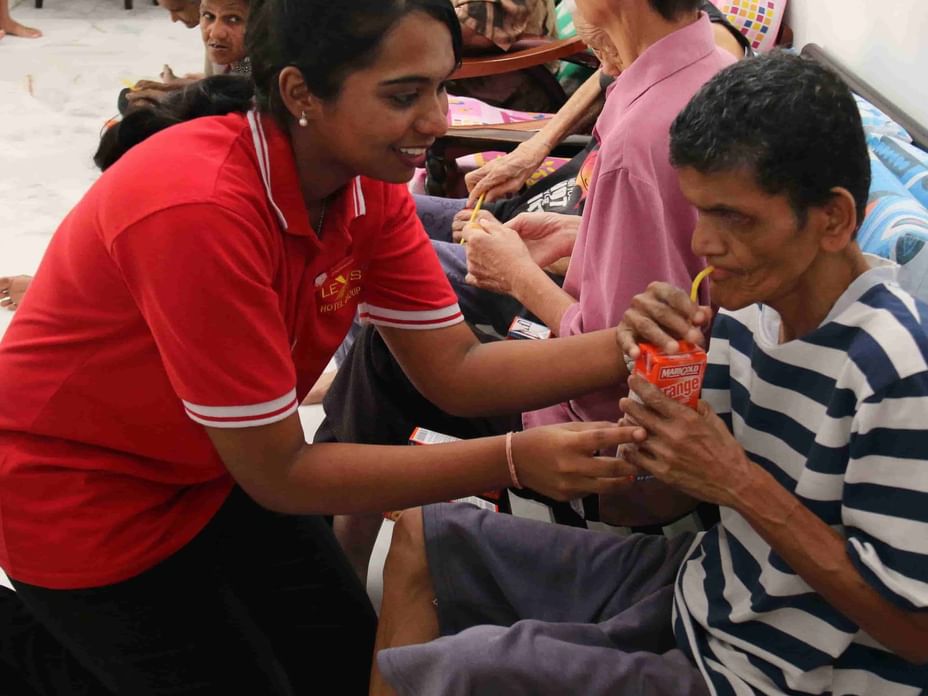 As part of its annual Corporate Social Responsibility (CSR) efforts, in conjunction with Deepavali celebration, Lexis Hotel Group brought cheer and joy to occupants from Pertubuhan Kebajikan Ihsan Negeri Sembilan.
The event commenced with a bountiful lunch spread prepared by our chefs to commemorate the Festival of Lights, with mouth-watering dishes such as Briyani Rice, Mutton Peratal (mutton cooked in spices), Koli Methi (boneless chicken with fenugreek leaves), Sambar (vegetable Dhall curry) and more. It culminated with the presentation of Deepavali 'Ang Pow' by Chan Hon Ming, senior area general manager, much to the delight of the occupants. Groceries such as cooking oil, condiments, curry powder, canned foods, milo, milk powder, assorted biscuits, toiletries and more were also presented to the founder/chairman of the home, Dr Kunalan Viswanathan.
Pertubuhan Kebajikan Ihsan Negeri Sembilan is a non-governmental and non-profit social service organization established in 2006 with the sole objective of providing care, treatment,rehabilitation and education for mentally challenged occupants, youth from broken families and orphans. Their age range from 15 to 92 years. The home is located at Lukut, Port Dickson and is registered with Jabatan Kebajikan Seremban.