Lexis Hotel Group Co-hosts Food Safety Course by Food Safety and Quality Division of Ministry of Health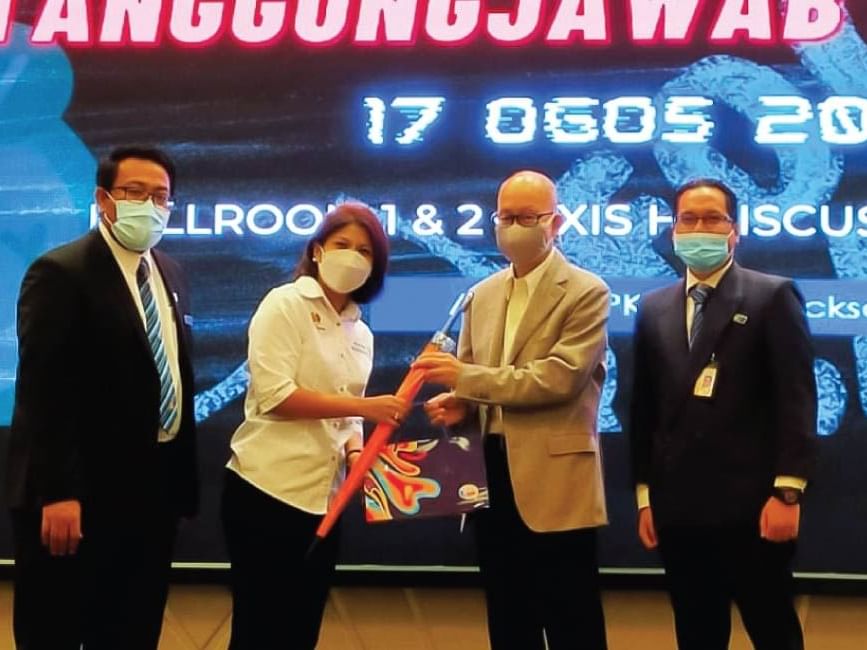 The proper handling procedures of food preparation and serving have always been a top priority for resort operators everywhere. Painstaking procedures are practiced at all on-site food outlets and staff cafeteria to strictly prevent any contamination of food and ensure that all food served are always perfectly hygienic and safe for consumption. In its effort to uphold and promote this policy, Lexis Hibiscus Port Dickson had recently became the venue of choice for a training course with the theme "Food Safety is Everyone's Business" jointly organised by the Food Safety and Quality Division of the Ministry of Health and the Public Health Department of Port Dickson, co-hosted by Lexis Hibiscus Port Dickson.

The one-day course was opened to all hotel operators in Port Dickson and witnessed an encouraging turnout of 34 participating hotels. It was officiated by District Health Officer, Dr. Esther Rishma Sundram with welcoming speech by the Chairperson of Malaysian Association of Hotels (MAH) Negeri Sembilan Chapter, En. Haziz Hassan.