Lexis Suites Penang Breathes New Life into Masjid Kapitan Keling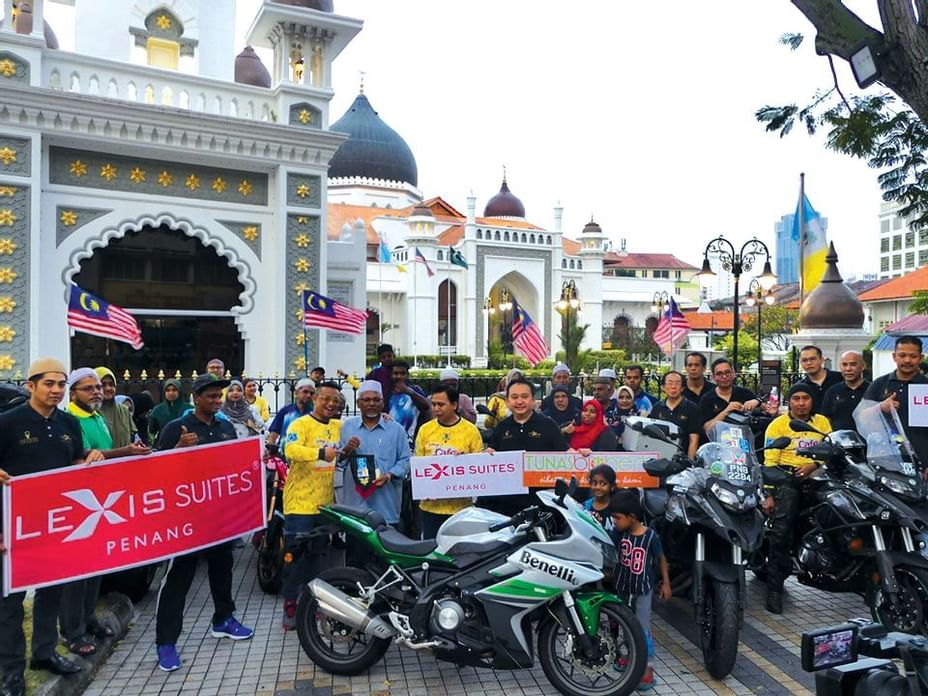 As part of our ongoing effort in giving back to the community and promoting unity among people of all races and cultural background, Lexis Suites Penang recently worked hand in hand with Bernama News Channel by partaking in a 'Gotong Royong' Program organized by 'Tunas BioHerb' at Masjid Kapitan Keling.

As many as 50 enthusiastic participants from Lexis Suites Penang, Tunas BioHerb, Bernama and the Mosque Committee, worked in unity to spring-clean various parts of the historically significant religious landmark. With Mr. Ben Ho (General Manager of Lexis Suites Penang) at the forefront, staff of Lexis Suites Penang scrubbed up and breathed new life into the mosque's praying area, porch, kitchen, stores, walkway and toilets alongside the other volunteers. This marks the first time that a 'gotong royong' of this scale had ever taken place at the mosque. Fully invested in the meaningful project, Lexis Suites Penang also sponsored refreshments for all that were present. True to the cause, all the participants demonstrated the unbreakable bond between Malaysians as everyone worked in tandem regardless of their race, religion and cultural background!