Lexis Suites Penang Proudly Host the Export Excellence Awards Roadshow 2019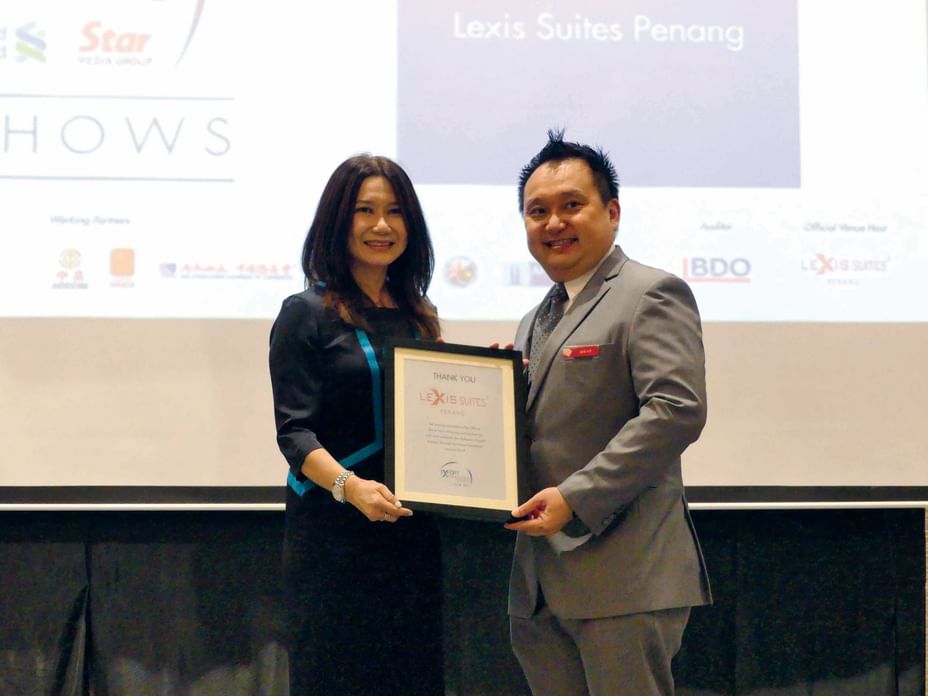 Lexis Suites Penang was proudly chosen as the official host of the recent Export Excellence Awards (EEA) Roadshow 2019 'Upscale Your Exports'. The roadshow serves as a platform for entrepreneurs and businessmen to share best practices and challenges faced by Malaysian companies in the export industry. Penang is the first stop for this series of roadshows, which will be followed by Petaling Jaya and Johor. These events will eventually lead up to the awards gala night in November, specially held to recognize, honour and reward outstanding Malaysian-based companies in the fields of Electrical & Electronic, Oil & Gas, Chemical, Mineral & Alloy, Commodities, Machinery, Equipment & Automation, Services and more.

Around 100 participants attended the event alongside distinguished speakers and panellists, namely Dato' Alex Kang Pang Kiang (CEO of SMT Technologies Sdn Bhd), Mr. Jonathan Koh and Mr. Segar Govindasamy (Standard Chartered Bank), Mr. Michael Heah (CEO of IRC Group of Companies), Mr. Kuan Eu Jin (Group Chief Marketing Officer of PKT Logistics Group Sdn Bhd), Mr. Michael Chew (Executive Director of Federal Oat Mills), Mr. Joe Ling (Managing Director of Linaco Manufacturing (M) Sdn Bhd) and En. Md Zainuddin A. Jalil (Deputy Director of MATRADE). The General Manager of Lexis Suites Penang, Mr. Ben Ho was present to receive an appreciation award from Ms. Simone Liong, the General Manager of North Regional Operations, Star Media Group Berhad.