Mix Breakfast Show Live from Lexis Hibiscus Port Dickson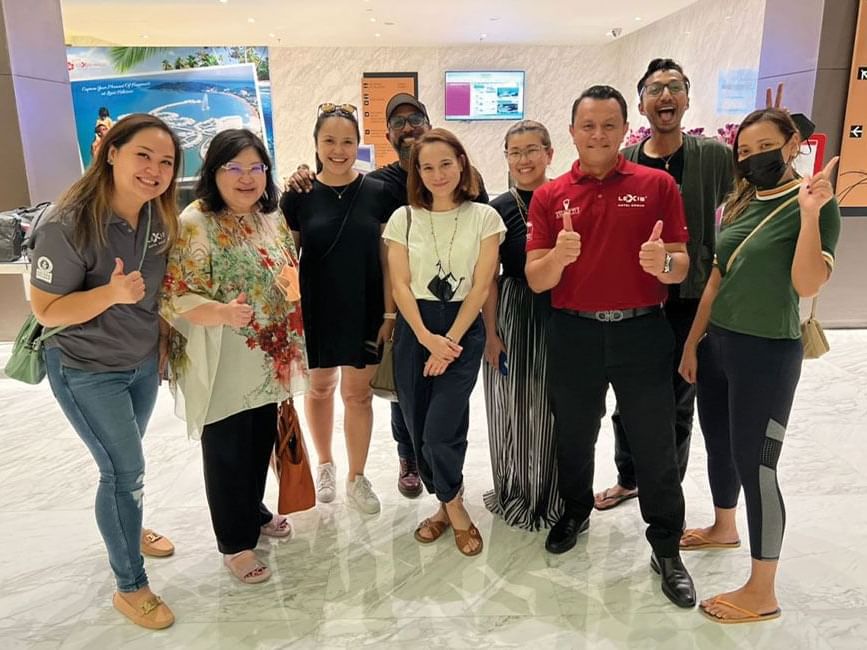 Popular local radio program – the Mix Breakfast Show had recently broadcasted live from Lexis Hibiscus Port Dickson as the finale for their Work From Anywhere series. The hilariously fun and quirky Mix FM radio DJs – Aishah, Prem and RD are out to prove to bosses everywhere that you can work from anywhere and be equally productive and efficient, so on September 2, 2022 (Friday) they worked from the comfort and mesmerizing view of one of Lexis Hibiscus Port Dickson's Imperial Suites.

Fans of the show were kept entertained by the side-splittingly bantering between the funny trio, who not only talked about riveting topics but also take on goofy challenges such as making towel swans, cooking with a microwave, drawing abstract portraits, and taking aesthetic photos while working from vacation. The host of the very successful and well-loved radio show also shared plenty of snaps and snippets of themselves working while enjoying all that the resort has to offer on their various official social media accounts.