Putting Port Dickson On International Tourist Map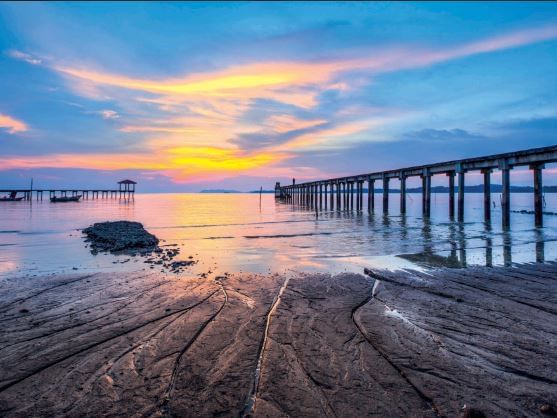 Putrajaya and Negeri Sembilan state government have multiple new plans in the pipeline to further promote Port Dickson amongst local and international tourists. Geographically, Port Dickson has the advantage of being naturally blessed with 18 kilometers of shoreline, making it quintessentially the ideal beach getaway spot, perfect for a multitude of seaside recreational activities.

One of the key plans involves upgrading the two jetties in the district so that they could take more passengers, namely the Port Dickson Passenger Jetty and Railway Assets Corporation (RAC) Jetty. The necessary upgrading work will allow large cruise ships with thousands of foreign tourists to fully dock at these jetties, and the tourists will have the opportunity to alight and explore Port Dickson to discover all that it has to offer. In a recent interview, Transport Minister Anthony Loke Siew Fook said that, "I am looking at how the jetty can be optimized, for now it is being used by ferries going to Dumai, Indonesia and sometimes the Genting Dream Cruise ship docks here. If we have a facility with a bigger capacity, which is managed more comprehensively and in an organized manner, I see this jetty becoming the catalyst to economic development, specifically the tourism sector in Port Dickson,"

Other than upgrading the jetties, the state government also highlights the importance of making Port Dickson cleaner and equip it with more tourism products to rouse the interest of visitors and put Port Dickson on their must-visit list. It is absolutely imperative that the relevant authorities work hand in hand with the locals in maintaining the cleanliness and natural landscape of the beach, making sure that as Port Dickson's most important tourism product, the beach, is always kept in pristine condition.

Another key plan proposed by Port Dickson MP Datuk Seri Anwar Ibrahim would be the implementation of several new projects involving big tourism and infrastructural projects, these projects would benefit the locals especially in terms of job opportunities. For example, the development of Lexis Hibiscus 2, which will be creating around 2000 jobs during its construction phase. Set to be completed in the year 2024, the resort is expected to create another 1000 job opportunities during its management phase, as well as attract 400,000 local and foreign tourists to Port Dickson.