Spectacular Night Scene At Lexis Hibiscus!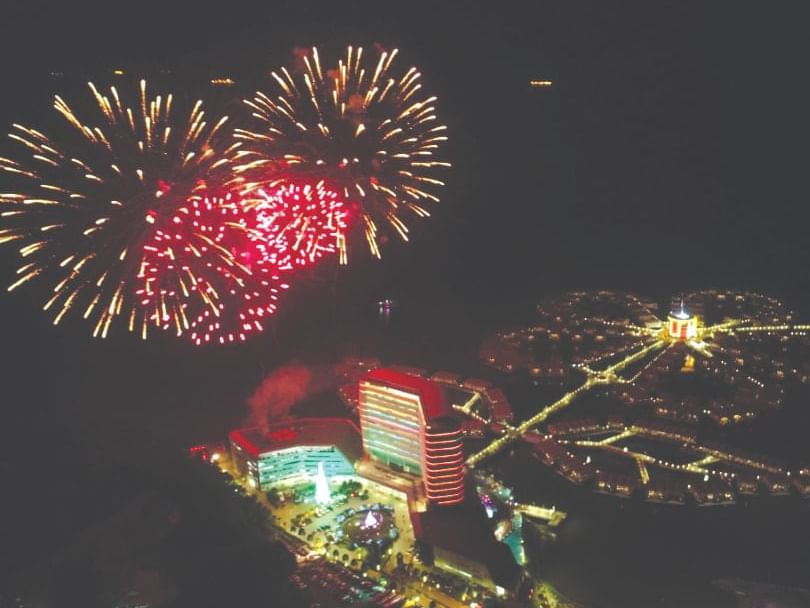 Lexis Hibiscus Port Dickson hosted its annual Raya Carnival at the Hibiscus Walk beach area. The open event drew countless revellers, hotel guests and non-hotel guests alike.
The show started with a live music performance, and as the sun set and crowd built up, the hotel's sports and recreation team thrilled everyone by skilfully twirling and juggling fire batons while breathing out flames. With a DJ spinning tracks later in the evening, high-spirited guests partied the night away to festive and popular tunes, as they enjoyed wonderful carnival games and a festive food galore.
The event ended with a spectacular firework display as bright colourful sparks lit up the beautiful night sky as well as the awestricken eyes of the spectators.