The Festival of Light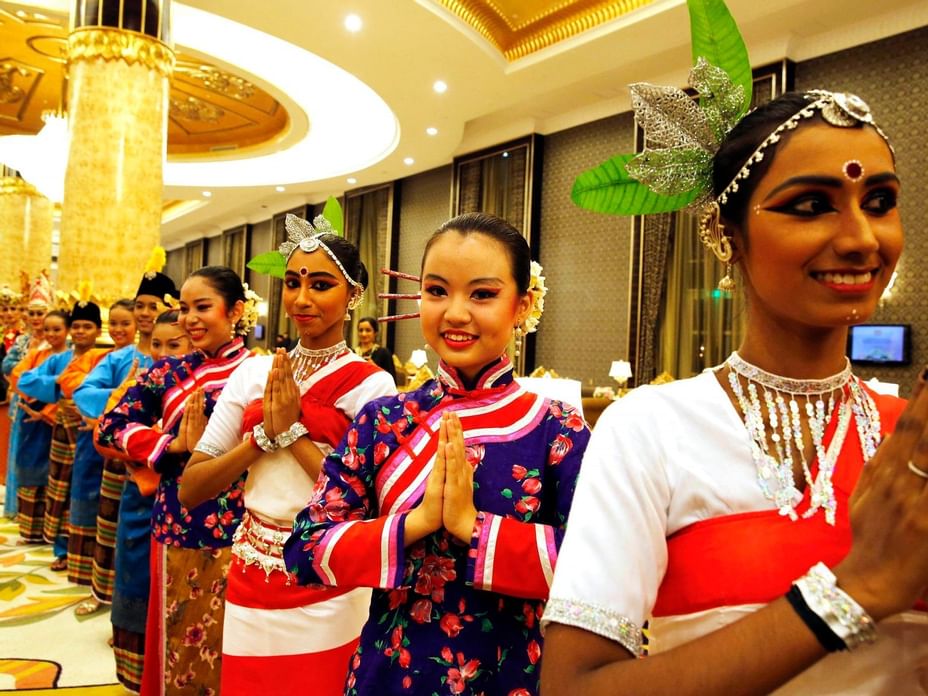 The Festival of Lights or more commonly known as Deepavali or Diwali, is a vital festival celebrated by Hindus everywhere. It's a day where light casts out darkness, good prevails evil.
Hindus all over Malaysia, particularly in Penang will decorate their homes with oil and ghee lamps to show gratitude to the Gods for all the blessings that were given; cherishing their happiness, knowledge, peace and wealth. They also decorate the floors and doorways of their homes and temples with colourful Kolams of elaborated geometrical designs. It is believed that the Kolam (also known as Rangoli or Muggu) will help to prevent evil or negative energies from entering their homes.

Extensive puja or prayers will also take place as they worship Lakshmi, the Goddess of wealth, light, prosperity and wisdom as well as Ganesha, the remover of obstacles and Lord of new beginnings. After they have completed the religious rituals, they will sit down with families and friends for a wonderful feast of festive delicacies, while enjoying some much-needed quality time with each other.

Penang's Little India is definitely one of the best places to soak in the ambience of the festival in Malaysia. Imagine strolling through rows after rows of shops lit by colourful lights, the vibrant colours of traditional jewelleries and sarees, silk and cotton on display along the many Indian clothing stores, the smell of spices and mouth-watering Indian sweets filling the air as catchy traditional Indian tunes play in the background. Penang's Little India is a street of breath-taking sight, scent, and love. So don't forget to pay this place a visit during your next stay at Lexis Suites Penang and experience centuries of culture manifesting right in front of you in one place.