Upcoming Malay Murder Mystery TV Series Filmed At Lexis Hibiscus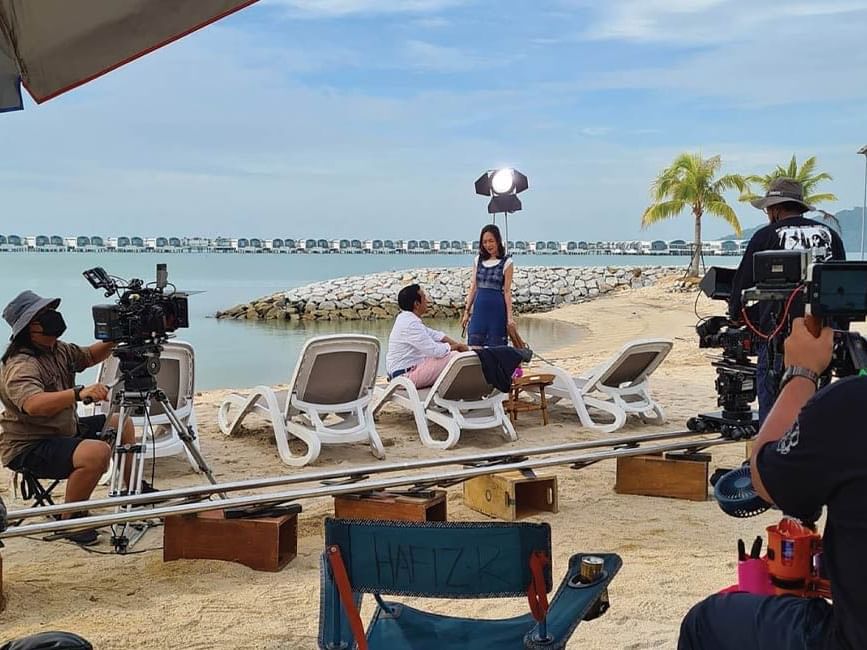 The iconic Lexis Hibiscus is proven to be a popular filming location for films and TV dramas. This oceanfront resort which is uniquely designed to resemble the national flower – the Hibiscus – once again played host to another local TV drama shoot, "Hotel Cahaya Bulan" from 10 January 2022 till 31 March 2022. Featuring a star-studded cast including Sharifah Amani, Sara Ali, Ruzana Ibrahim, Wan Hanafi Su, Radhi Khalid, Hana Nadira, Amanda Ang, Riz Amin, Fatimah Abu Bakar, Amir Ameezan, Tiara Anchant, Brian Chan and Thanuja Ananthan, "Hotel Cahaya Bulan" is a murder mystery TV series chronicling the discovery of a mystery crime novelist's dead body in a secluded island resort amidst a pandemic lockdown, where foul play is suspected among 8 eccentric hotel guests.

Produced by Iron Hill Media in collaboration with Astro Shaw, this TV series is scheduled for release in Astro Citra later this year. During the shoot, the cast had the opportunity to share their experience staying at Lexis Hibiscus, and highlighted the resort, their villas and their private pools via Instagram postings.