Your Happy Ending Begins at Lexis Suites Penang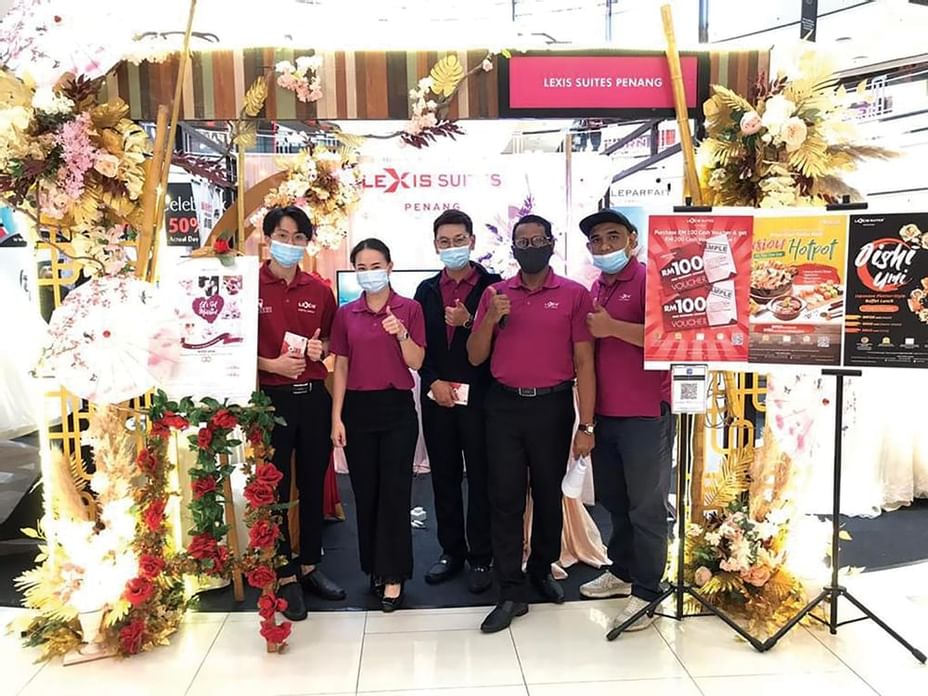 Many a bride and groom to be had chosen the alluring beachfront milieu of Lexis Suites Penang as the stage for their wedding dinner and ROM (Registration of Marriage) luncheon, as they are set to walk hand in hand down the aisle of connubial bliss. The Lexis Suites Penang team is beyond thrilled to be given the chance to play a crucial part in bringing many dream weddings to life, as they ardently offered free consultation and attractive wedding packages to the visitors of the largest Bridal Fair in Penang.

Organised by TLM Events, the event took place at Queensbay Mall from October 1 to October 4, 2020. All spouses to be who book to celebrate their unions at Lexis Suites Penang get to enjoy extra benefits worth up to RM10,000. This time around, Lexis Suites Penang also had the honour of partnering with Stareast Wedding Signature, one of the most long-standing leading Bridal houses in Penang, to offer a greater one-stop wedding packages and services.