Occasions To Remember, Experiences To Treasure
Meetings and Events With The Lexis Touch
At Lexis, we make every occasion special. Whether for business or pleasure, from planning small retreats and chic celebrations to small executive meetings and large conferences, our hotels and resorts provide the perfect indoor and outdoor spaces for your group to meet and reconnect, for any time of the year. Our innovative spaces, along with personalized service and remarkable culinary teams make every meeting and event memorable.
Let Lexis set the stage for your next meeting or event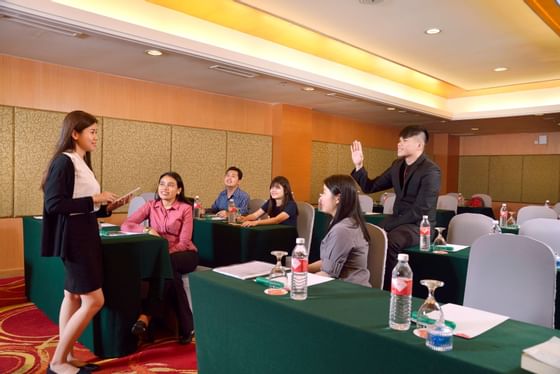 Meetings
Whether it's an important board meeting in a private setting or a sales summit, our experienced in-house teams will work tirelessly to elevate your meetings in storied settings for sparking innovation, collaboration and productivity. With a range of exceptional multi-purpose meeting spaces, we provide the ultimate privacy and comfort for every meeting size.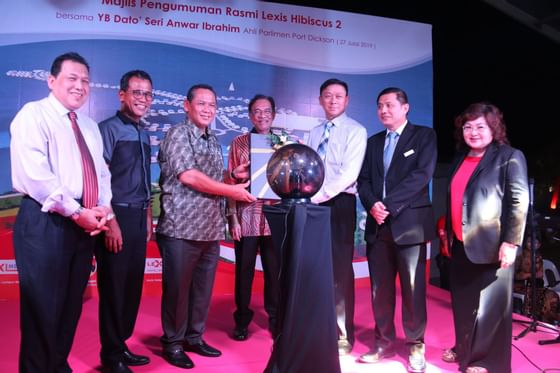 Product Launches
Are you looking to open your brand's new chapter in a magnificent ballroom or by the beachfront? We have the perfect stage to execute an impactful world-class event with flexible branding opportunities. Our dedicated and professional teams take a highly personalized approach, working closely with you to customize every element of your event and bring your vision to life.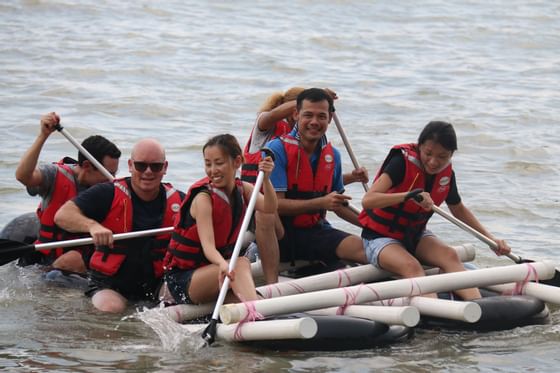 Incentives & Retreats
Work hard and play hard together. Reward your highest performing employees or impress your most valued clients with a trip of a lifetime. We can offer your guests a unique and memorable experience with culinary delights, fun team building activities and relaxation at our spas.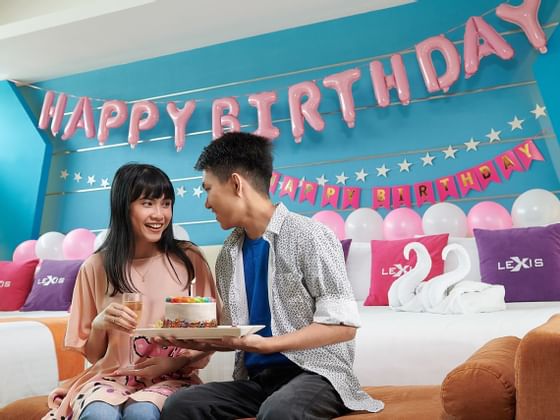 Celebrations
Let us add some fizz to your birthday celebration, an all-important anniversary or long-awaited reunion with much-missed friends. No one blends the fun, fabulous and festive quite like us. You'll be able to create wonderful new memories that will last a lifetime, with our outstanding hospitality.
Versatile, Inspiring Spaces For Every Occasion
From elegant grand ballrooms to spacious hotel meeting rooms, our multi-functional venues provide the perfect backdrop to suit your needs. Each Lexis destination celebrates its surroundings with iconic breathtaking views and locally inspired experiences.
Have comfort in having your meetings and events as increased measures on safety and hygiene standards are applied for each Lexis resort, from social distancing regulation, mandatory face mask policy, increased cleaning frequency including sanitizing hotel meeting rooms and various hotel function rooms, to other related protocols to ensure your health and safety.
Frequently Asked Questions
Plan Your Next Engaging and Inspiring Meeting / Event With Us
From boardroom to ballroom, whether it's an intimate meeting or a large social event, we're here to help you create an event that will wow. Whatever the occasion, with our talented team of experts, you're in safe hands. But what is it that sets us apart? We listen, pay attention to the details, and make sure the whole experience runs smoothly, creating special moments you'll never forget.
We understand that each event is different - and that your event needs to leave a great impression. Calling on our personal service, local expertise, culinary creativity and state-of-the-art tech, we co-create and customize to make your event memorable, delivering extra-special experiences and memories to last a lifetime.
Now that finding the right partner is checked off your list, let's get planning. Drop us a line at +603 2082 0333, email us here or contact us with this meetings & events enquiry form.
Event Details