Bleeding for a Great Cause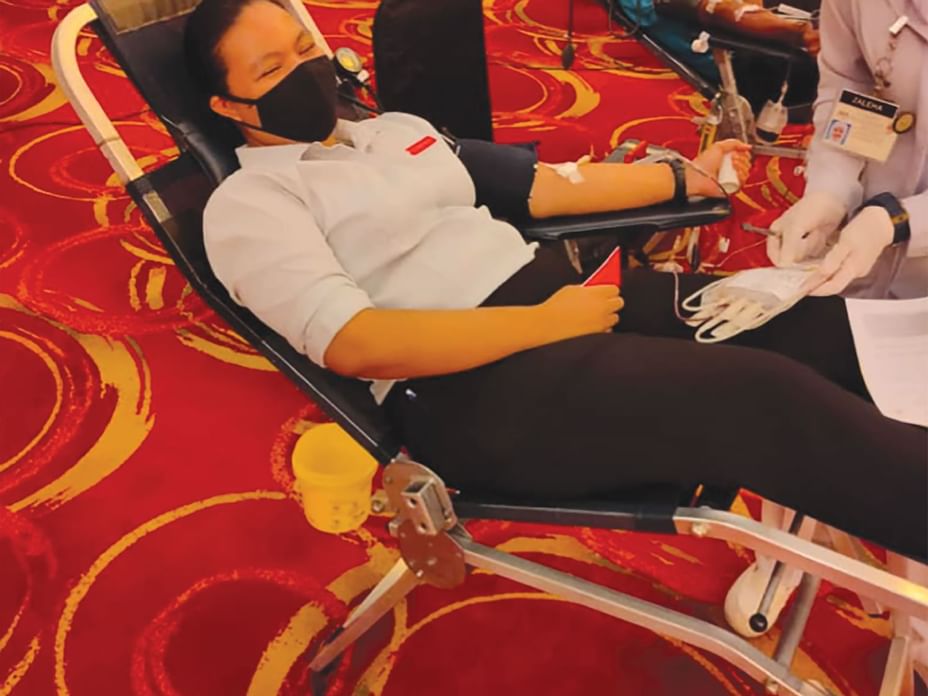 Determined to raise the awareness on the donating blood as a public responsibility among its staff, Lexis Port Dickson and Grand Lexis Port Dickson have recently organised their annual blood drive in collaboration with the Port Dickson General Hospital.
The event saw at least 28 donors from the members of staff stepping forward and doing their part in donating blood. A single donation can easily save three lives as one blood donation provides different blood components that can help up to three people. Despite medical and technological advancements, blood is one of the things that cannot be manmade. Therefore, the Lexis team is adamant to do whatever they can to help, especially in giving blood to those whose life and death depends on it.