Giving Thanks to Our Firefighting Heroes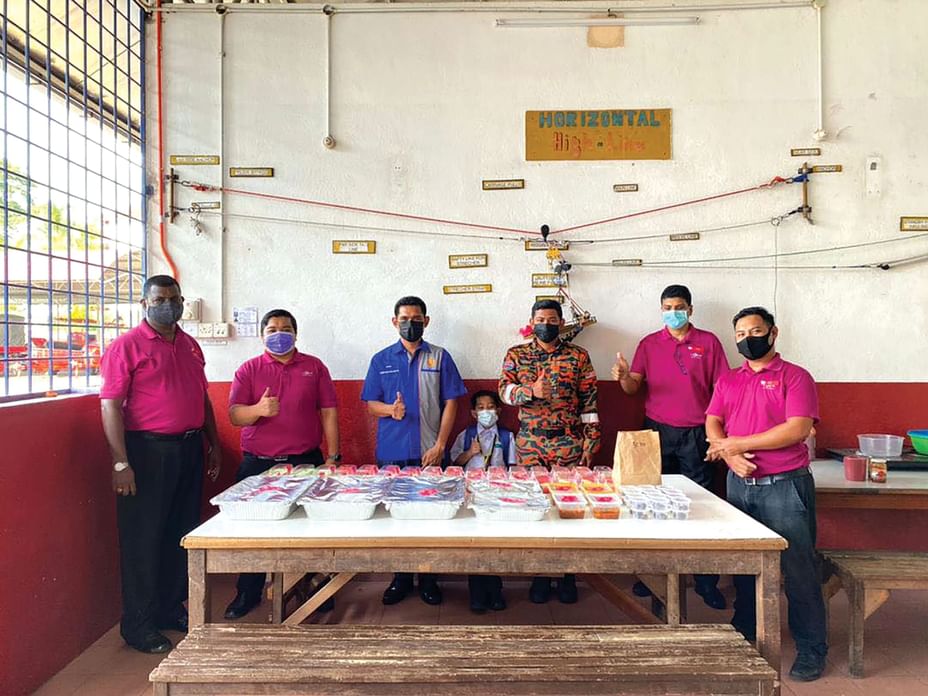 In conjunction with the International Firefighters' Day, Lexis Hotels treated the hardworking local firefighters to a sumptuous buka puasa feast complete with kurma, beef rendang, nasi briyani, acar, fresh fruits, local kuih-muih etc. It's the very least that we can do to show our appreciation and support for our abang-abang bomba who serve our community tirelessly and keeping us safe at all times.

Lexis Hotel Group would also like to take this opportunity to show appreciation and support to firefighters worldwide, as well as to honour those who have lost their lives while protecting ours. On this day, we are encouraged to wear a blue and red ribbon that signifies water fighting fire as a way to express the boundless gratitude we have for the brave firefighters who serve our community. Thank you for continuing to be our most courageous frontline heroes and heroines!