The Growing Importance of Business Events To Local Tourism Industry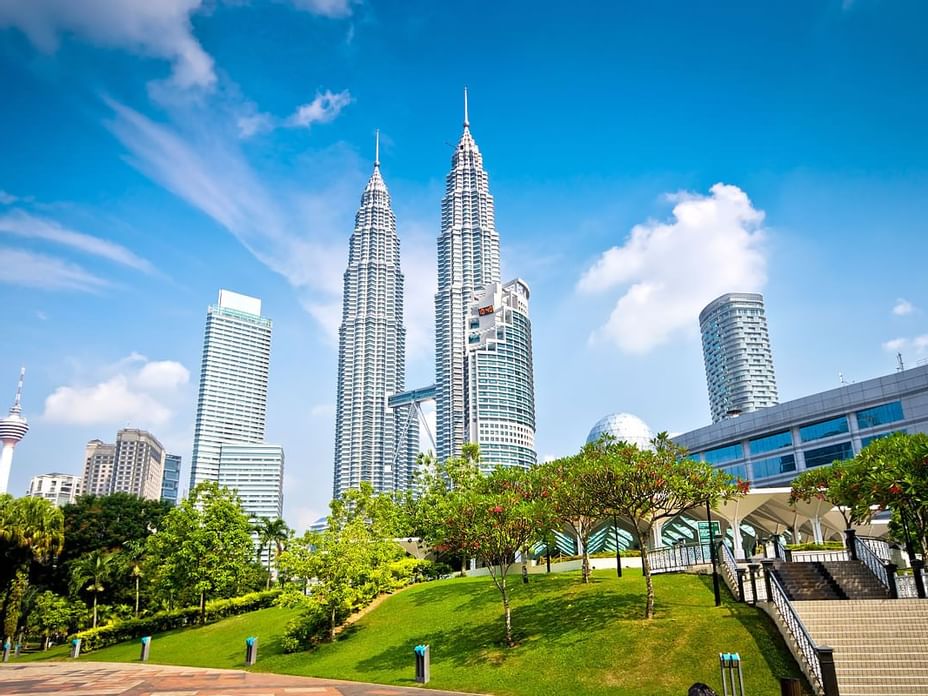 The Growing Importance of Business Events To Local Tourism Industry
By Datuk Seri Dr Victor Wee

Over the past few years, Malaysia has emerged as a popular destination for international leisure and business travellers. We are seeing more and more international organisers selecting Malaysia as the destination for conferences and meetings – more commonly known now as business events. International Congress and Convention Association (ICCA) statistics could be used to compare Malaysia's standing in business events, particularly in the international association meetings market.

ICCA track association meetings based on the following criteria: the association meeting must have at least 50 participants, is organised on a regular basis, and is rotated among three countries at least. In 2015, ICCA captured a record number of 12,076 rotating international association meetings. Within Asia-Pacific, Malaysia ranked ninth in the number of meetings, fourth in average meeting size, and seventh in the number of total delegates. The exhibition segment is also an important component of the business events market that Malaysia is targeting. According to UFI data, Malaysia currently stands at number 10 in terms of annual size of total space sold within the region.
Benefits Beyond Tourism
Despite the bright growth potential, the profile of the business events industry is not as prominent as the other segments in the tourism sector, such as the leisure market or eco-tourism. Until recently, the business events sector was only measured based on its contributions to the tourism industry.
Undeniably, like other tourism segments, the business events sector stimulates business for hospitality-related companies. Based on studies that are supported by international experience, the business event visitor spends three times more than the average tourist and has a large multiplier effect. Around 40 per cent of them travel with spouses and 60 per cent of them return as tourists later.
However, many have overlooked one key fact – the business events sector makes a broader contribution to the national economy beyond mere ringgit and sen. According to UNWTO, in addition to being one of the key drivers of the tourism industry's development, the business events sector is an important generator of income, employment and investment – benefits that go beyond tourism.
Today, countries all over Asia are on the move – they want a piece of the business events market because they understand that this sector offers immense benefits. If Malaysia is not proactive, she will lose out to competitors.
These are some of the advantages of the business events sector:
Spreads knowledge and enhances innovation: The sector offers an opportunity to bring world's best practices and international knowledge to the local sector. This will result in stronger local knowledge which then helps in capacity building within the local tourism industry.
Enhances international profile and reputation of Malaysia: Business events are capable of creating awareness for Malaysia due to local and global media coverage.
Creates ongoing legacy for research: New collaborations formed through networking sessions can escalate the development of new products and technologies.
Boost educational outcomes: Business events offer opportunities for capacity building for early-career researchers and practitioners, young people in the industry, emerging leaders as well as postgraduate students.
Networking opportunity: Stakeholders from all over the world and from various sectors, such as researchers, academics, suppliers, practitioners, all convene during a conference, which provides face-to-face networking opportunities.
A Promising 2017 For Business Events Tourism
Business challenges are abound in 2017. To rise above these, business events operators must remain optimistic and innovative by focusing on high-growth activities and industry sectors. Three top trends will shape the growth of business events in 2017:
1. Ease of travel and safety. In view of the current uncertainty in the world, ease of travel and safety will be a main concern and will influence the selection of meetings location. Managing safety and security issues related to meetings will be a top priority for any meeting planner.
2. Increasing prevalence of technology in meetings and conventions. Technology will continue to have significant impact on the organisation of meetings and conventions, and challenge the industry. The Internet of things, social media and mobile devices are behind this transformation.
3. Creativity. Organiser needs to be more creative in terms of delivering business events that engage attendees in more multidisciplinary ways. Because of digitisation, event technology will be inherent in every element of the meeting experience from pre-show to post.

Untapped Potential
The business events sector is definitely capable of being an agent of change for both the tourism industry as well as the socio-economic transformation of Malaysia. And there is never a better time than now to snap up the vast opportunities the business events sector has to offer.
Local players first must have a better understanding of the needs and drivers behind the business events industry to be able to better engage and cater to their demands. Business events segment is very different from the leisure tourist.
In addition to a high level of standards and service, Malaysia industry players need to innovate their product offerings and design more 'wow' experiential activities. Malaysia also lacks unique off-site venues that cater to the international market, compared with our neighbouring destinations. As such, product innovation is key to strengthening Malaysia's competitive edge and to meet the current and future needs of clients.
To tap into the business events market, industry players need to engage with meeting planners and association organisers at an international level. We need to profile and market ourselves more internationally. Cross collaboration between partners and government agencies is also critical to success.