Lexis Hotel Group Donates RM33,390 To Tabung Harapan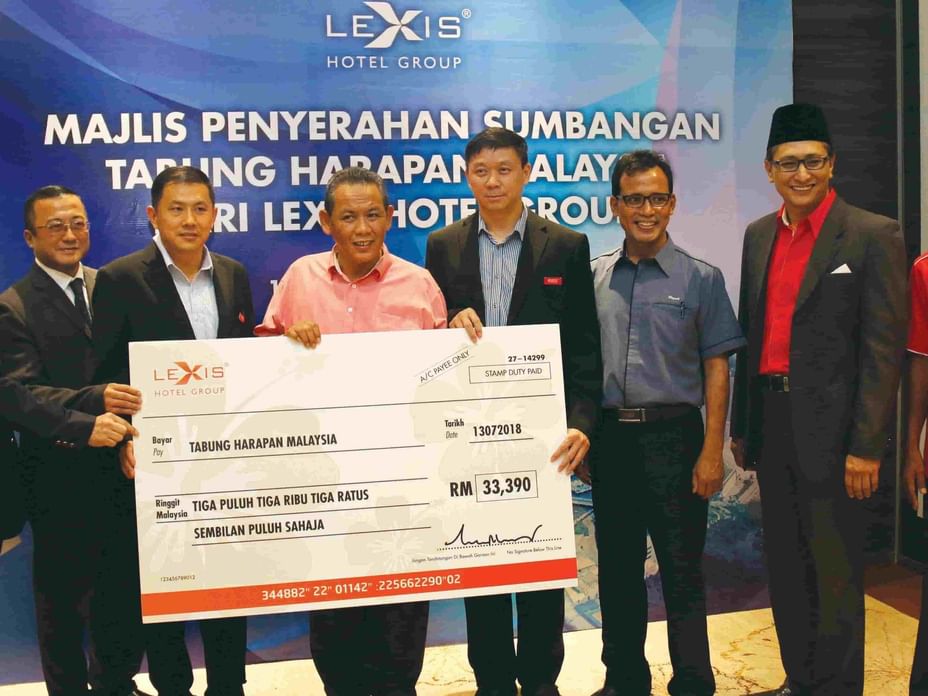 The Lexis Hotel Group recently donated a total of RM33,390 to Tabung Harapan, in support of nation building.
The amount was raised over two weeks, from June 25 to July 8, at the group's three properties in Port Dickson - Lexis Port Dickson, Grand Lexis Port Dickson and Lexis Hibiscus Port Dickson, with a total of 1216 rooms. A fixed amount of RM3 was set aside for each occupied room.
YBhg Dato Low Tak Fatt, Managing Director of Kuala Lumpur Metro Group, presented the cheque for Tabung Harapan to YAB Tuan Haji Aminuddin Bin Harun, the Menteri Besar of Negeri Sembilan. At the cheque presentation ceremony, YBhg Dato Low Tak Fatt, said that the Group was proud to have played a small part by contributing to Tabung Harapan. He added that the Group stands together in solidarity with Malaysia as it firmly believes that the Malaysian government is capable of reducing the burden of the national debt.
On May 30, the Prime Minister Tun Dr Mahathir Mohamad announced the setting up of Tabung Harapan to raise funds to reduce the country's debt of RM1 trillion.